Order of Lenora Bell Books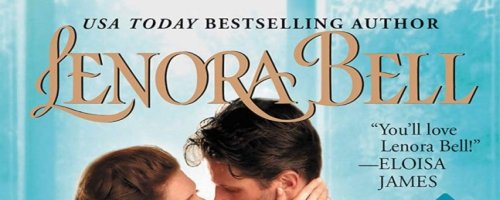 Lenora Bell is a bestselling author who has written many books for Avon Books. One of her more popular series is the School for Dukes series and she's also written the Disgraceful Dukes series.
Lenora Bell is a world traveler and has actually lived and worked on five different continents. She currently lives in New Zealand with her husband. She has also worked as a teacher in her career and graduated with an MFA in Creative Writing. Lenora Bell keeps her own website and enjoys interacting with her readers. She also owns two tiger-striped rescue kitties.
Publication Order of The Disgraceful Dukes Books
Publication Order of School for Dukes Books
Publication Order of Wallflowers vs. Rogues Books
If You Like Lenora Bell Books, You'll Love…
For the Duke's Eyes Only is one of the most popular books in the School for Dukes series. The book introduces us to the Lady India Rochester, an archaeologist with a sharp blade and a knack for uncovering historical women. Her only true weakness is the Duke of Ravenwood, a thrill seeking antiquities dealer. The two of them have both decided that they are better off never falling in love, but their attraction to one another has other ideas. The two join forces when a priceless relic is stolen from the British Museum and the race to recover the item leads to the discovery of some feelings they both that were long lost.
How the Duke Was Won is the first book in the Disgraceful Dukes series. James is the Duke of Harland and he is rather uncivilized which doesn't do much for his reputation. His ideal bride would have a spotless reputation to lift his up and he is prepared to do that as a business proposition. No love, no lust, just business. The Duke arranges to meet with four women, but little does he know that Charlene Beckett has been offered a prize to pose as her half-sister to seduce the duke. There are a lot of secrets here, but the attraction between these two can blow all their previous plans.
Order of Books » Authors » Order of Lenora Bell Books