Order of Lenora Worth Books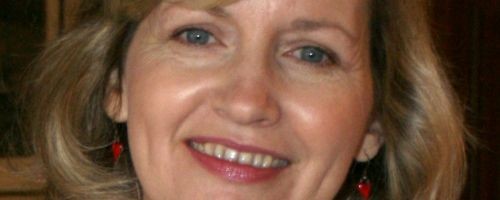 Lenora Worth is an American author of Christian-themed women's fiction and romance novels. Lenora has 45 books that have been published by three different publishers. Her novel The Wedding Quilt won Affaire de Coeur's Best Inspirational for 1997, and Logan's Child won RT's Best Love Inspired for 1998. Lenora has made both the New York Times and USA Today bestseller lists. Aside from writing fiction, she has also wrote a weekly opinion column for the Shreveport Times and worked freelance for SB Magazine. She now writes fiction full-time. Lenora enjoys writing, reading and shopping (especially for shoes). She has been married to her husband, Don, for well over 30 years. They have two children, Kaleb and Carly.
Lenora Worth debuted as a published author in 1996 with the novel Carly's Song. Below is a list of Lenora Worth's book ino rder of when they were originally released:
Publication Order of Angel's Touch Books
Publication Order of Ever After Books
Publication Order of Texas Hearts Books
Publication Order of Davis Landing Books
Publication Order of Secrets Of Stoneley Books
Publication Order of Reunion Revelations Books
Publication Order of Homecoming Heroes Books
Publication Order of Protecting The Witnesses Books
Publication Order of Going Back Books
Publication Order of Texas Ranger Justice Books
Publication Order of Rocky Mountain Heirs Books
Publication Order of Texas K-9 Unit Books
Publication Order of Year Of Weddings Short Stories/Novellas
Publication Order of Men Of Millbrook Lake Books
Publication Order of Driftwood Bay Books
Publication Order of Rodeo Knights Books
Publication Order of Capitol K-9 Unit Books
Publication Order of Rookie K-9 Unit Books
Publication Order of Standalone Novels
Publication Order of Short Story Collections
Publication Order of Non-Fiction Books
Notes: Home Again and Carly's Song were written as Lenora Nazworth. Blessed Bouquets also includes stories by Lyn Cote and Penny Richards. Once Upon a Christmas also includes a story by Lauraine Snelling. A Recipe for Romance also includes contributions by Carolyne Aarsen, Dana Corbit, Lyn Cote, Debby Giusti, Winnie Griggs, Marta Perry, Terri Reed, Janet Tronstad and Debra Ullrick. The Boy Next Door also has stories by Susan Crawford, Rene Gutteridge, Cheryl McKay, Gayle Roper and Kathleen Y'Barbo. Mistletoe Kisses also has stories by Margaret Daley, Camille Elliot, Lisa Mondello, Pamela Kaye Tracy, Janet Tronstad, Lacy Williams and Cheryl Wyatt. Writing the Bestseller II: Romance and Commercial Fiction also includes contributions by Kim Boykin, C.J. Carmichael, Dani Collins, Megan Crane, Mallory Kane, Erika Marks, Jane Porter, Terri Reed and Joanne Rock. Sleigh Bells Ring also has stories by Sandra D. Bricker, Barbara Scott and Lynette Sowell. A Killer Christmas is paired in a collection with the novella Yuletide Stalking by Terri Reed.
If You Like Lenora Worth Books, You'll Love…
Lenora Worth Synopsis: I'll Be Home for Christmas is a standalone novel by Lenora Worth. When jaded oil tycoon Nick Rudolph discovers a homeless Myla Howell and her two children on a cold winter night, even this self-proclaimed nonbeliever knows that this is no way to spend Christmas. So he takes the family under his wing – and they miraculously capture his secretly lonely heart. Neither he nor Myla can deny there is an attraction, but both have too much pride to admit they need one another. Will God's loving grace show them that "together" they'd always be home for Christmas?
Order of Books » Authors » Order of Lenora Worth Books