Order of Lev A.C. Rosen Books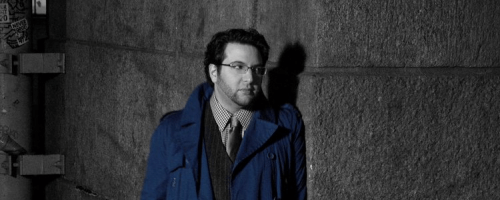 Lev A.C. Rosen is an American author. He writes books for adults, middle graders, and young adults. He is also known as L.C. Rosen. Lev earned his MFA in fiction writing from Sarah Lawrence College, and teaches creative writing. His book Camp was named a best book of the year by Forbes, Elle, and the Today Show, in addition to being a Lambda finalist. Lev is originally from Lower Manhattan, which is where he lives with his husband and cat.
Lev A.C. Rosen made his debut in 2011 with the novel All Men of Genius. Below is a list of Lev A.C. Rosen's books in order of when they were originally released:
Publication Order of Standalone Novels
| | | |
| --- | --- | --- |
| All Men of Genius | (2011) | |
| Depth | (2015) | |
| Woundabout | (2015) | |
| Jack of Hearts | (2018) | |
| Camp | (2020) | |
| Lavender House | (2022) | |
| Lion's Legacy | (2023) | |
If You Like Lev A.C. Rosen Books, You'll Love…
Lev A.C. Rosen Synopses: All Men of Genius is a standalone novel by Lev A.C. Rosen. Violet Adams' goal is to attend Illyria College, a prestigious school for the most brilliant up-and-coming scientific minds, founded by the late Duke Illyria, the greatest scientist of the Victorian Age. The school is run by his son, Ernest, who has held to his father's policy that the college allow only males. Violet sees her opportunity when her father leaves for the United States. She disguises herself as her twin brother, Ashton, and gains entry.
But keeping the secret of her gender won't be easy, not with her friend Jack's constant habit of pulling pranks, and especially not when the duke's young ward, Cecily, starts to develop feelings for "Ashton." Not to mention blackmail, mysterious killer automata, and the way Violet's pulse quickens whenever the young duke, Ernest (who has a secret past of his own), speaks to her. She soon realizes that it's not just maintaining her secret she has to worry about – it's surviving the year.
Depth by Lev A.C. Rosen is set in a future where the rising ocean levels have put New York underwater and cut off from the rest of the countries. But the city survives, and Simone Pierce is one of its best private investigators. Her latest case, running surveillance on a potentially unfaithful husband, was supposed to be easy. Then her target is murdered, and the search for his killer points Simone towards a secret from the past that can't possibly be real – but that won't stop the city's most powerful men and women from trying to get it for themselves, with Simone stuck in the middle.
Woundabout is a standalone novel by Lev Rosen. Following a tragedy, siblings Connor and Cordelia and their pet capybara are sent to the precariously perched town of Woundabout to live with their eccentric aunt. Woundabout is a place where the mayor has declared that routine rules above all, and no one is permitted to ask questions – because they should already know the answers.
But Connor and Cordelia can't help their curiosity when they discover a mysterious crank that fits into certain parts of the town, and by turning the crank, places are transformed into something beautiful. When the townsfolk witness this transformation, they don't see beauty – they only see change. And change, the mayor says, is something to fear. With the mayor hot on their trail, can Connor and Cordelia find a way to bring Woundabout back to life?
Order of Books » Authors » Order of Lev A.C. Rosen Books