Order of Lindsay Ashford Books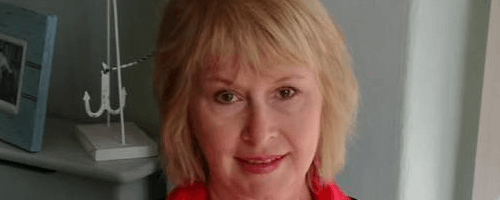 Lindsay Jayne Ashford is an English author of crime fiction novels. She writes the Megan Rhys series. Lindsay grew up in Wolverhampton. She was the first woman to graduate from Queens' College, Cambridge, earning a degree in criminology. Lindsay went on to work for the BBC, and then became a freelance journalist for various magazines and newspapers. Lindsay later took a crime writing course and later got published. Lindsay splits her time between Wales and Spain. She enjoys kayaking, body-boarding, and walking her dogs. She has four children.
Lindsay Ashford made her debut as a novelist in 2003 with the novel Frozen, launching her Megan Rhys series. Below is a list of Lindsay Ashford's books in order of when they were originally released:
Publication Order of Megan Rhys Books
Publication Order of Standalone Novels
Publication Order of Collections
Publication Order of Non-Fiction Books
Publication Order of Anthologies
If You Like Lindsay Ashford Books, You'll Love…
Lindsay Ashford Synopses: The Mysterious Death of Miss Austen is a standalone novel by Lindsay Ashford. When Jane Austen passes away aged 41, Anne, governess to her brother, Edward Austen, is devastated and begins to suspect that someone might have wanted her out of the picture. Now, 20 years on, she hopes that medical science might have progressed sufficiently to assess the single piece of evidence she has – a tainted lock of Jane's hair. Was it natural causes, or was it murder?
Even 20 years later, Anne is determined to get to the bottom of the mysterious death of the acclaimed Miss Austen. A compelling speculative fictional account of the circumstances surrounding Jane Austen's mysterious death from established crime writer Lindsay Ashford, based on her own and relatives correspondence.
With Love and Crocodiles is a standalone title by Lindsay Ashford. The year is 1943, July. Eva's husband is missing after his boat is torpedoed in the South China Sea. Somewhere between a wife nor a widow, she volunteers for a job so physically tough she begins to forget what it feels like to be a woman – until she comes face-to-face with a man who turns her world upside down. Bill is a black American GI stationed in Britain for the D-Day landings. He thinks a woman like Eva is beyond his reach. And she is afraid of the way he makes her feel. But neither can deny the unstoppable passion that engulfs them that hot, frantic summer when each new day could be their last. Torn between forbidden passion, loyalty and love, Eva is caught in an impossible situation. And the decision she makes will echo down generations to come…
The Woman on the Orient Express is a standalone title by Lindsay Jayne Ashford. Hoping to make a clean break from a troubled marriage, Agatha Christie boards the Orient Express in disguise. But unlike her famous detective Hercule Poirot, she can't perfectly solve the mysteries she encounters on this fateful journey.
Agatha isn't the only passenger on board who has secrets. Her cabinmate Katharine Keeling's first marriage ended in tragedy, propelling her toward a second relationship mired in deceit. Nancy Nelson – newly married but carrying another man's child – is desperate to conceal the pregnancy and teeters on the brink of utter despair. Each woman hides her past from the others, ferociously guarding her secrets. But as the train bound for the Middle East speeds down the track, the parallel courses of their lives shift to intersect – with lasting repercussions.
Order of Books » Authors » Order of Lindsay Ashford Books