Order of Lindsay Ribar Books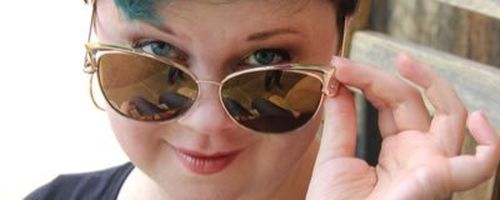 Lindsay Ribar is an American author of YA novels. Lindsay has a day job in publishing, and writes during the night. She goes to too many concerts, overindulges in nerdy TV, and reads fanfiction like there's no tomorrow. She enjoys wine, cheese, and countries where they speak English, but with foreign accents. Lindsay lives in New York City.
Lindsay Ribar made her debut as a published novelist in 2013 with the novel The Art of Wishing. Below is a list of Lindsay Ribar's books in order of when they were first released:
Publication Order of The Art of Wishing Books
Publication Order of Standalone Novels
Note: The Pros of Cons is written with Alison Cherry and Michelle Schusterman.
If You Like Lindsay Ribar Books, You'll Love…
Lindsay Ribar Synopses: Rocks Fall, Everyone Dies by Lindsay Ribar is a standalone title. Aspen Quick has never concerned himself about how he's affecting people when he steals from them. But this summer he'll discover just how strong the Quick family magic is – and how far they'll go to keep their secrets safe.
In The Pros of Cons by Alison Cherry, Lindsay Ribar and Michelle Schusterman, Phoebe Byrd is a drummer who considers herself one of the guys, and she's ready to prove it by kicking all their butts in the snare solo competition at the Indoor Percussion Association Convention. Writer Vanessa Montoya-O'Callaghan has been anticipating the WTFcon for months. Not just because of the panels and fanfic readings but because WTFcon is where she'll finally meet Soleil, her internet girlfriend, for the first time. Taxidermy assistant Callie Buchannan might be good at scooping brains out of deer skulls, but that doesn't mean it's her passion. Since her parents' divorce, her taxidermist father only cares about his work, and assisting him at the World Taxidermy and Fish-Carving Championships is the only way Callie knows to connect with him.
Order of Books » Authors »