Order of Lisa Harris Books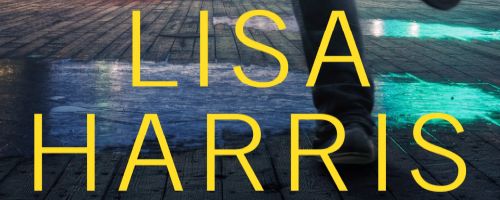 Lisa Harris is an American author who specializes in inspirational Christian fiction. She is the author of the The Nikki Boyd Files series, the Fallout series, and the Southern Crimes series.
Harris and her family have worked as missionaries and spent two decades in Africa. In addition to her writing, Lisa runs the ECHO Project, a small non-profit organization that works alongside their church-planting ministry. The ECHO stands for Education, Compassion, Health, and Opportunity. This is an important part of Lisa's life and she sees her work as an author as an extension of her ministry.
Publication Order of Agents of Mercy Books
(with Lynne Gentry)
Publication Order of Cozy Crumb Mystery Books
Publication Order of Fallout Books
Publication Order of Massachusetts Brides Books
Publication Order of Mission Hope Books
Publication Order of The Nikki Boyd Files Books
Publication Order of Southern Crimes Books
Publication Order of US Marshals Books
Publication Order of Standalone Novels
Publication Order of Sharon Dunn Collections
(with Sharon Dunn)
Publication Order of Anthologies
If You Like Lisa Harris Books, You'll Love…
Vendetta is the first book in the Nikki Boyd Files series. The story introduces us to Nikki as she is working on the Tennessee Missing Person Task Force. She is highly motivated in her work as her own sister went missing ten years ago and is yet to be found. One day she is on a case when a Polaroid photo of a missing girl is found at a crime scene. This reminds her of the past and she quickly makes the connection. As she investigates and gets closer to the abductor, she finds that case is getting personal for her. The only problem is she's not the one doing the hunting, she is the hunted.
Harris is also the author of The Traitor's Pawn, a standalone novel. An FBI agent named Jack Shannon makes his way to Corpus Christi, Texas where he is trying to find a man who has been selling government secrets online to the Chinese. He's on that case when a senator is shot during a hunting trip and a woman is abducted. Jack agrees to use his skills to help the search. He's especially determined when he finds out that kidnapping victim is a woman he was once in love with.
Order of Books » Authors » Order of Lisa Harris Books