Order of Liz Tolsma Books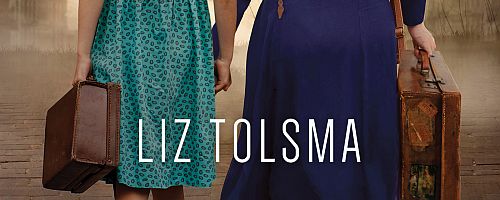 Liz Tolsma is an American author known for writing the The Music of Hope series and the Women of Courage series. She also contributed to the Heroines of WWII series and the True Colors series.
Tolsma married her high school sweetheart and they made their own family through international adoption. Their oldest son is now a U.S. Marine. Liz started writing in 2011 and has since made it into her dream job. In addition to writing her own books, she also enjoys helping new authors to hone their skills and start on their publication journeys.
Publication Order of Music of Hope Books
Publication Order of Women of Courage Books
Publication Order of Standalone Novels
Publication Order of Doors To The Past Books
Publication Order of Ever After Mysteries Books
Publication Order of Heroines of WWII Books
Publication Order of Thanksgiving Books & Blessings Books
Publication Order of True Colors Books
Publication Order of Anthologies
If You Like Liz Tolsma Books, You'll Love…
Snow on the Tulips is the first book in the Women of Courage series. The book takes place near the end of the war, but the Nazis are still occupying part of the Netherlands. Cornelia lost her husband in the war and now seeks to protect her younger brother, Jonathan. One day, he brings a Dutch Resistance member named Gerrit Laninga to their door and it will alter their lives forever. She won't turn him in and instead nurses him back to health. Soon Cornelia finds herself drawn to him, but fears loving him. When she gets the chance to join him in the Resistance it will take up all of her courage. Can she summon more to give loving him a chance?
The Heroines of WWII series saw her contribute with A Picture of Hope. The story follows journalist Nellie Wilkerson who has spent the bulk of the war in London, away form the action. When offered the chance to go to France, she jumps at it as the Allied forces have recently landed there. She gets help from Jean-Paul Breslau of the French underground to take her to the frontlines. The two find a girl with special needs who has been orphaned at set out to find her safe haven from the Nazis.
Order of Books » Authors » Order of Liz Tolsma Books