Order of Lois Winston Books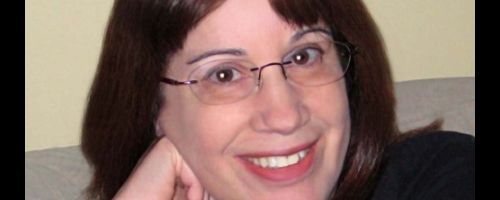 Lois Winston is a cozy mystery author best known for writing the acclaimed Anastasia Pollack Crafting Mystery series.
In addition to her work writing cozy mysteries, Lois also writes mystery, romance, romantic suspense, chick lit, women's fiction, children's chapter books, and nonfiction under her own name and her Emma Carlyle pen name. Prior to becoming an author, Lois worked as a literary agent. She was also an award-winning craft and needlework designer which definitely helps to inspire her series and the characters in it.
Publication Order of Anastasia Pollack Crafting Mysteries Books
Publication Order of Empty Nest Mystery Books
Publication Order of Gertie Books
Publication Order of Standalone Novels
Publication Order of Short Stories/Novellas
Publication Order of Collections
Publication Order of Non-Fiction Books
Publication Order of Anthologies
If You Like Lois Winston Books, You'll Love…
Assault with a Deadly Glue Gun is the first book in the Anastasia Pollack Crafting Mystery series. The book introduces us to Anastasia just as she loses her husband. He leaves her with two teenage boys, a ton of debt, and a hateful mother-in-law. She had no idea about her husband's gambling addiction and now a loan shark is demanding she pay him fifty thousand dollars. Pollack is working as crafts editor at American Woman Magazine and her troubles continue when a dead body is found on her desk chair. The victim is the fashion editor who it turns out was having an affair with her husband. Now, Anastasia is the top suspect and she must work to clear her name and find the killer before he strikes again.
Another good book in the series is Drop Dead Ornaments. The seventh book in the series sees Anastasia's son with a a new girlfriend. Anastasia meets the girl's father and finds that he is a man of secrets. Her suspicions are quickly proven to be correct when a woman turns up dead and he is arrested for the murder. Anastasia's son and his new girlfriend beg her to help clear his name, but she's not quite convinced of his innocence. That said, she has always had trouble saying no to her kids.
Order of Books » Authors » Order of Lois Winston Books