Order of Loreth Anne White Books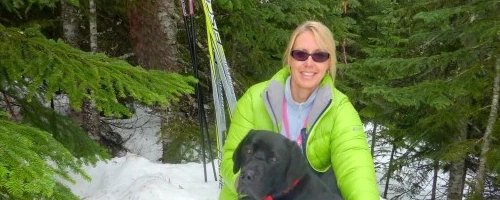 Loreth Anne White is an author of thrillers, mysteries and romantic suspense novels. She has been highly successful and decorated in her time as a writer as she has won the 2017 Daphne du Maurier Award, and been a three-time RITA finalist.
In addition to those awards, White has also won the Romantic Times Reviewers' Choice Award, the National Readers' Choice Award, and the Romantic Crown for Best Romantic Suspense and Best Book Overall. Previously, she had worked as a journalist and traveled to South Africa and Canada for her work. She has since left that life behind and now lives in the Pacific Northwest with her family where she enjoys skiing, biking, and hiking the trails with her dog.
Publication Order of Shadow Soldiers Books
Publication Order of Wild Country Books
Publication Order of Sahara Kings Books
Publication Order of Snowy Creek Books
Publication Order of Dark Lure Books
Publication Order of Angie Pallorino Books
Publication Order of Bellona Channel Books
Publication Order of Coltons Of Wyoming Books
Publication Order of Perfect Wyoming Books
Publication Order of Standalone Novels
Publication Order of Anthologies
If You Like Loreth Anne White Books, You'll Love…
The Drowned Girls is the first book in the Angie Pallorino series. Angie Pallorino is a detective who is haunted by an old case, a cruel rapist who disappeared years ago. He was known for his distinctive calling card, crosses etched onto the victim's foreheads. The culprit disappeared though without being caught. Now a Jane Doe has been found and Angie is struck by the eerie similarities between this case and the fear is that he could be back. She won't let him get away this time.
Another popular book by White is The Dark Bones. This book sees Detective Rebecca North returning to the hometown that she never wanted to head back to. Her father's death, by apparent suicide, has brought her back. The official story says that her father shot himself and then knocked over his lantern which burned his cabin down. Rebecca can't believe that and returns to the place she said she'd never come back to and investigates. She'll get help from Ash, the man she left behind, and the secrets of their dark past will come to the forefront.
Order of Books » Authors » Order of Loreth Anne White Books