Order of Lorhainne Eckhart Books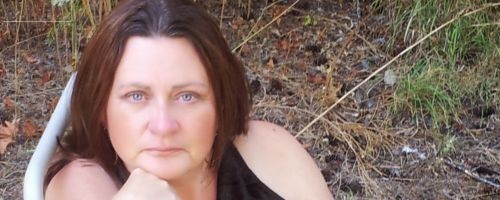 Lorhainne Eckhart is a Canadian author of romance, suspense and mystery novels. She writes the Finding Love: The Outsider, Walk the Right Road, Wilde Brothers, The Friessens series and more. She is both a New York Times and USA Today bestselling author. She has won the Readers' Favorite Award three times. Lorhainne makes her characters flawed, yet strong – the kind of books she enjoys reading herself.
Lorhainne Eckhart made her debut as a published novelist in 2009 with her contemporary romance The Captain's Lady. Below is a list of Lorhainne Eckhart's books in order of when they were originally released:
Publication Order of Billy-Jo McCabe Mystery Books
Publication Order of Finding Love: The OutsiderBooks
Publication Order of The Friessens Books
Publication Order of The Friessens: A New Beginning Books
Publication Order of Kate and Walker: Deadly, Dangerous & Desired Books
Publication Order of Married In Montana Books
Publication Order of The McCabe Brothers Books
Publication Order of The O'Connells Books
Publication Order of The Parker Sisters Books
Publication Order of Saved Books
Publication Order of Walk the Right Road Books
Publication Order of The Wilde Brothers Books
Publication Order of Standalone Novels
Publication Order of Short Stories/Novellas
Publication Order of Short Story Collections
Publication Order of Picture Books
Note: The collection Plots in the Pantry also includes stories by other Vancouver Island authors.
If You Like Lorhainne Eckhart Books, You'll Love…
Lorhainne Eckhart Synopses: The Captain's Lady is a standalone title by Lorhainne Eckhart. Captain Eric Hamilton is a powerful force in the U.S. Navy, having earned himself a reputation of being a hard-nosed chauvinist. He's commander of the USS Larsen, a destroyer, currently deployed in the Persian Gulf during Operation Iraqi Freedom. Abby Carlton has just escaped from the man who held her captive for a year. Abducted while traveling in Paris, she was given to an Arab man as a gift, until one night she makes her desperate escape. While on patrol one morning Captain Eric Hamilton discovers a dinghy floating aimlessly. Abby is found, battered and in an advanced state of pregnancy, lying in the bottom of the dinghy. From the moment she lay on the deck of his ship her honest innocence finds a way to penetrate his hardened heart. But time is running out. Eric is falsely accused of sexual assault and the CIA wants Abby and the baby for bait to flush out her captor, who is suspected of recent terrorist activity in the gulf.
One Night is a 70-page novella by Lorhainne Eckhart. A blind date goes deadly on a night she'll never forget! Kate Sikes has it all: she's smart and sexy, she has a great career, and she really does believe in happy endings—only she always picks the wrong guys. Nonetheless, she's determined to meet the man of her dreams, and she believes she's finally found the one when she turns to online dating. However, her high hopes are once again dashed when Mr. Right turns out to be Mr. Wrong, with some seriously heavy baggage that has Kate running for her life. When Detective Walker Pruett comes to Kate's rescue not once but twice, he realizes the only way to keep her safe from a crazy stalker is to keep her close. But his life is far from easy. He's a lone wolf, and the last thing he's looking for is attachment. After One Night with Kate, though, Walker can't fight the chemistry sizzling between them. Not only does he find her irresistible, he feels compelled to protect her.
Order of Books » Authors » Order of Lorhainne Eckhart Books