Order of Luanne G. Smith Books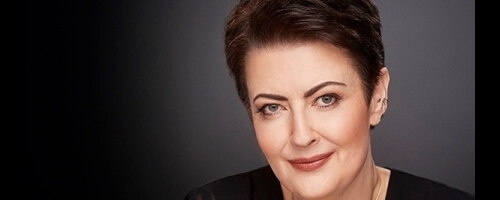 Luanne G. Smith is an American author best known for writing The Vine Witch series of book. That series debuted in 2019 with The Vine Witch and then continued in 2020 with The Glamourist. The Conjurer is the third book in the series, released in 2021. The Vine Witch is a historical fantasy series about witches that takes place in early 20th century France.
Luanne lives in Colorado near the Rocky Mountains. When she is not working on her latest book she can be found reading, gardening, hiking, and then enjoying a nice glass of wine at the end of the day.
Publication Order of Conspiracy Of Magic / Raven Sisters Books
Publication Order of The Order of the Seven Stars Books
Publication Order of The Vine Witch Books
If You Like Luanne G. Smith Books, You'll Love…
The Vine Witch is the first book in the series of the same name. The book takes place at the vineyards at Château Renard where the vine witches have created world-renowned wine for centuries. They had great success until everything went to ruin when sorcière Elena Boureanu was blindsided by a curse. The book picks up when Elena has broken the spell and she is attempting to return to her former life. Making matters worse is that the vineyard is now in the possession of a handsome stranger, vigneron Jean-Paul Martel. He doesn't believe in magic and Elena hides her true identity to work in the vineyard. There, she discovers hexes everywhere and makes her plans for revenge against whoever stole seven winters of her life.
The series continues with The Glamourist. This book sees a woman named Yvette Lenoir who hopes to find the secrets of her magical heritage after being abandoned as a child. She's forced to do whatever it takes to survive and finds herself with a price on her head. For help, she'll look to her friend Elena for help and the two work together to decode Yvette's past.
Order of Books » Authors »