Order of Lynn Viehl Books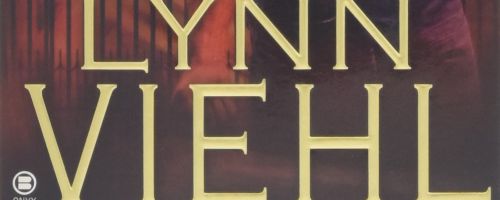 Lynn Viehl is an American author of romance novels. She writes the Darkyn series, the Kyndred series, and more. Lynn also writes as S.L. Viehl and several other pseudonyms. Although she writes other genres (under her other pen names), she will always be a romance author first-and-foremost, and elements of romance will always find their way into her writing.
Lynn Viehl debuted as a published author with the novel If Angels Burn, beginning her Darkyn series. Below is a list of Lynn Viehl's books in order of when they were originally released:
Publication Order of Darkyn Books
Publication Order of Disenchanted & Co. Books
Publication Order of Kyndred Books
Publication Order of Lords of the Darkyn Books
Publication Order of The Youngbloods Books
If You Like Lynn Viehl Books, You'll Love…
Lynn Viehl Synopses: After Midnight is the first Youngbloods series by Lynn Viehl. Ever since the death of their parents, Catlyn Youngblood and her two older brothers have lived a nomadic existence together, always on the move. When they at last settle for good in the sleepy backwoods town of Lost Lake, Florida, Cat thinks things might start settling into normal. While riding her horse late one night, Cat meets an enigmatic boy named Jesse Raven. Even more strange than her overpowering attraction to him is Jesse's apparent aversion to daylight. Only under the cover of darkness can they see eachother. As Cat and Jesse's bond grows stronger, Cat discovers an incredible secret about the Ravens' and her own family's pasts – a secret that could destroy their love. Their families, knowing the truth, work to keep them apart. But Cat and Jesse will risk everything to be together… including death.
Nightborn by Lynn Viehl is the first book in the Lords of the Darkyn series. The High Lord of the Immortal Darkyn has sent his most trusted warrior, Korvel, to bring back a highly-coveted scroll that's rumored to contain maps to Templar treasures and the secrets to eternal life. Uniting with Korvel to recover the dangerous artifact is Simone Derien, the daughter of the scroll's guardian, and a woman who holds many deadly secrets…
Order of Books » Authors » Order of Lynn Viehl Books