Order of M.D. Massey Books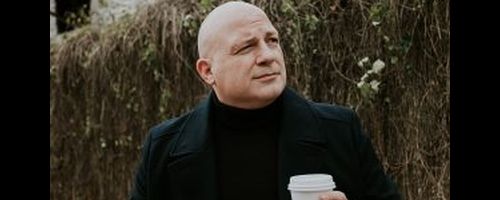 M.D. Massey is an American author best known for writing the Colin McCool Junkyard Druid series of books.
Massey has held numerous jobs prior to becoming an author. He has done work as a combat medic, truck driver, martial arts instructor, cook, web designer, and a bunch of other jobs as well. M.D. makes his home in Austin, Texas where he lives and writes. He describes himself as a prototypical INTJ, in reference to the Myers-Briggs personality test. When he's not writing or working in his office, he enjoys pummeling inanimate objects and knife fighting with his friends.
Publication Order of Colin McCool Junkyard Druid Books
Publication Order of Colin McCool Books
Publication Order of Junkyard Druid Books
Publication Order of Shadow Changeling Books
Publication Order of THEM Books
Publication Order of The Trickster Cycle Books
If You Like Books, You'll Love…
Junkyard Druid is the first book in the Colin McCool series. Every druid knows that dealing with the Fae can be a death sentence so Colin does his best to avoid them, especially the Faery Queen. He swore off druidry and now wishes to spend his time behind six acres of scrap iron, steel, and magic wards that protect him from the fae. However, when the Faery Queen calls him he has to answer the call. She's calling him in for one last job in the supernatural world and there's going to be hell to pay.
Massey is also the author of Druid's Folly, the first book in the Trickster Cycle series. This book takes place later in the series and sees Colin make his return to the Hellpocalypse in order to get his children to a safe place and save a friend. He'll also be looking to find the source of the whole disaster. Many surprises will await him in the Hellpocalypse, including zombies and vampires. He doesn't want to go back, but there are innocents who won't survive without him. He's come back to cast magic and chew bubblegum. Only thing is, he's all out of bubblegum.
Order of Books » Authors » Order of M.D. Massey Books