Order of Stephen Blackmoore Books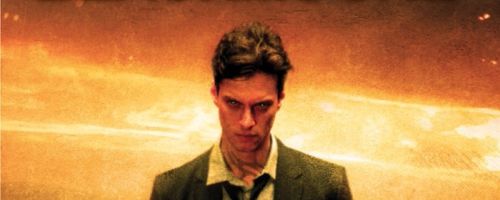 Based out of Los Angeles, Stephen Blackmoore is an American author best known for his work on the Eric Carter series. In addition to his work on the Eric Carter series of books, he's also written short stories and poetry for the magazines: Plots With Guns, Needle, Spinetingler, and Thrilling Detective. He's also written tie-in novels for the TV show Heroes as well as the games Gods & Monsters and Wasteland.
Stephen maintains his own website and runs a very popular twitter account as well at @sblackmoore. He has over 10,000 followers and is a regular tweeter on all sorts of topics ranging from writing to politics to book recommendations.
Publication Order of Eric Carter/City of the Lost Books
Publication Order of Gods & Monsters Books
Publication Order of Spirit of the Century™ Presents Books
Publication Order of Wasteland 2 Novellas Books
Publication Order of Heroes Reborn Books
Publication Order of Anthologies
If You Like Stephen Blackmoore Books, You'll Love…
Blackmoore's first novel was City of the Lost. In this book we are introduced to Joe Sunday who is an enforcer, thug for hire for a local crime lord. When he's sent to kill he goes to do his job, only to see his target turn him into a zombie. To avoid rotting to death, Sunday sets out in search of an ancient stone that will allow him to live forever.
Dead Things is next up in the series and it focuses on Eric Carter. Eric has a special skill, he's a necromancer. He doesn't love the title, but it's stuck with him and that's what he is. He can see and talk to the dead. While some would consider this a curse, Eric has turned it into a pretty lucrative career. When his sister is murdered, he's forced to return to Los Angeles and find out why. With revenge on his mind, he returns to the city he swore to leave behind and find out just what happened to his sister and why. Then he's going to make that person pay.
Order of Books » Authors » Order of Stephen Blackmoore Books