Order of M.J. Trow Books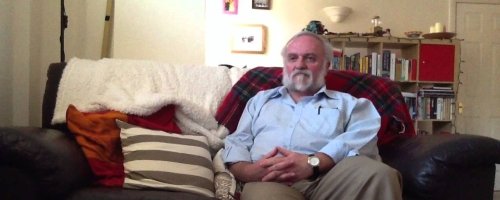 M.J. Trow is an author who burst onto the scene in 1984 with his first novel, The Adventures of Inspector Lestrade. The novel is based on the character from Sherlock Holmes and lead to a rather long series of books from Trow.
In addition to the Inspector Lestrade series, Trow has written other series based on true crime and has even written some historical biographies as well. He is considered quite the historian and his knowledge is well sought after. In addition to writing, Trow also enjoys gardening and likes to travel. He is a popular speaker on cruise ships.
Publication Order of Lestrade Books
Publication Order of Peter Maxwell Books
Publication Order of Foul Deeds & Suspicious Deaths Books
Publication Order of Kit Marlowe Books
Publication Order of Britannia Books
Publication Order of Grand & Batchelor Books
Publication Order of Your Towns and Cities In The Great War Books
Publication Order of Calidus Books
Publication Order of Standalone Novels
Publication Order of Non-Fiction Books
If You Like M.J. Trow Books, You'll Love…
The first book Trow wrote was called The Adventure of Inspector Lestrade. The book takes place in 1891 London when Inspector Lestrade is sent to the Isle of Wight to investigate a strange corpse. Unfortunately, this victim isn't the last and there is a series of bizarre, brutal killings that leave investigators puzzled. Lestrade will need to piece together a pattern from the poems sent after each murder and figure out the identity of Agrippa, "the long, red-legged scissorman" before yet another death takes place. The investigation takes him all over the country with a stop at 221B Baker Street.
Dark Entry is the first book in the Kit Marlowe historical mystery series. Marlowe is a a student at Corpus Christi in this one, who spends his life studying and hang out with old friends at night. When one of his friends is found dead with suicide being ruled as the official cause, he refuses to accept that as an answer and begins his own investigation. With help from his mentor, Sir Roger Manwood, and Dr. John Dee, a poison expert, Marlowe sets out to prove that his friend was murdered and find out who did it.
Order of Books » Authors » Order of M.J. Trow Books