Order of Maddie Day Books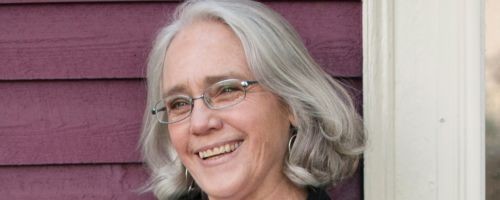 Maddie Day is pen name for the American author Edith Maxwell. She writes books under her own name, Trace Baker, and Maddie Day. The Maddie Day books include the Country Store Mysteries series of books.
Maxwell had success in her writing from a very young age. When she was just nine years old, she won a prize for her short story from the Pasadena Star News. As an adult, she would get her start writing technical documentation in the software industry. During this team she also did some freelance journalism and wrote articles, but it wasn't until 2013 that she began writing fiction when she left the technical world behind.
Publication Order of Country Store Mysteries Books
| | | |
| --- | --- | --- |
| Flipped for Murder | (2015) | |
| Grilled for Murder | (2016) | |
| When the Grits Hit the Fan | (2017) | |
| Biscuits and Slashed Browns | (2018) | |
| Death Over Easy | (2018) | |
| Strangled Eggs and Ham | (2019) | |
| Nacho Average Murder | (2020) | |
| Candy Slain Murder | (2020) | |
| No Grater Crime | (2021) | |
| Batter Off Dead | (2022) | |
Publication Order of Cozy Capers Book Group Mystery Books
Publication Order of Anthologies
If You Like Maddie Day Books, You'll Love…
Flipped For Murder is the first book in the Country Store Mysteries series. The book introduces us to Robbie Jordan who leaves the hustle-and-bustle of the West Coast behind and heading to a small town in southern Indiana. She is there visiting her aunt and falls in love with the town, and decides to put in roots when she sees a For Sale sign on a rundown country store. The town sets out to support the store, but things get complicated when the mayor's assistant is found dead at the opening. Robbie will need to use her puzzle solving skills to solve the murder and stop the killer before they act again.
The Cozy Capers Book Group is another series from Maddie Day and the first book is called Murder on Cape Cod. The book introduces us to Mac Almeida who runs a bicycle shop in Westham, Massachusetts. It's getting to be busy season and tourists are expected, but instead of tourists she finds her handyman dead. Authorities suspect her as the culprit and the murder weapon would point to her (or someone close to her) as well so Mac gets the help of her book club to clear her name.
Order of Books » Authors » Order of Maddie Day Books