Order of Madeleine Roux Books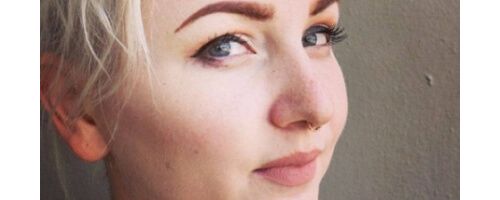 Madeleine Roux is the author of the House of Furies, Asylum, and the Zombie series of books. She first earned acclaim in writing after launching the experimental fiction blog, Allison Hewitt is Trapped. That blog got rather popular and found its way to many serial fiction readers. The blog would later became a novel, the first in the Zombie series.
Roux was born in Minnesota, but she now makes her home in Seattle, Washington. She attended university at Beloit College where she earned her BA in Creative Writing and Acting.
Publication Order of Asylum Books
Publication Order of Critical Role Books
Publication Order of House of Furies Books
Publication Order of Zombie Books
Publication Order of Standalone Novels
Publication Order of World of Warcraft Books
Publication Order of World of Warcraft: Traveler Books
Publication Order of Anthologies
If You Like Madeleine Roux Books, You'll Love…
House of Furies is the first book in the series of the same name. The book sees a seventeen-year-old named Louisa who escapes a harsh school to find work as a maid at a boarding house. She is delighted by the change of scenery, but soon realizes that this place is more than it seems. The house's owner has made it into a house of judgement and his staff dole out justice on guests who are past being saved. Louisa becomes worried about a young man named Lee and Louisa knows that it may be up to her to save him, but how can she be sure who to trust in this house?
Roux is also the author of Reclaimed. The book sees Senna heading to the Ganymede compound to take part in a cutting-edge scientific treatment. She considers it a fresh start and that's exactly what it is considering the treatment allows from traumatic memories to be erased, something Senna wants. As the treatment begins, Senna begins to realize that she is losing more than just her bad memories. She knows that something isn't right as she stops recognizing herself. In order to preserve what's left, Senna will have to band together with the other participants to unravel the mystery of what exactly is going on here.
Order of Books » Authors » Order of Madeleine Roux Books