Order of Magan Vernon Books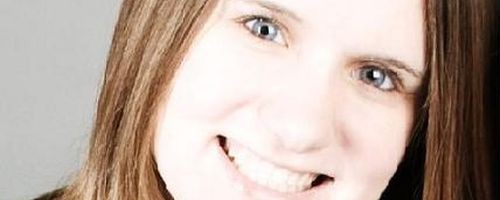 Magan Vernon is an American author of new adult and young adult romance novels. She writes the My Paper Heart, Only and Forever Sweet series. Magan has made a living off the tears of her readers since she wrote her first short story back in 2004. She now spends her time killing off fictional characters, pretending to plot while actually just watching Netflix, tries to do this all while her two young children run amuck around her Texas ranch.
Magan Vernon made her debut as a published author in 2011 with the novel How to Date an Alien. Below is a list of Magan Vernon's books in order of when they were originally released:
Publication Order of My Alien Romance / Defy The Stars Books
Publication Order of My Paper Heart Books
Publication Order of Only Books
Publication Order of 12 NA's Of Christmas Short Stories
Publication Order of Forever Wild Books
Publication Order of Hopeless In Hotlanta Books
Publication Order of Forever Sweet Books
Publication Order of Friendship, Texas Books
Publication Order of Remingtons Books
Publication Order of Standalone Novels
Publication Order of Anthologies
Publication Order of Short Story Collections
Notes: How to Date an Alien was also published as Defy the Stars. How to Break Up With an Alien is also titled Break the Stars. The Hopeless in Hotlanta series is written with Dawn Pendleton. Skip to the Good Part also has stories by Christine Bell, Michelle Baldini and Lynn Biederman, K. Bromberg, Kristie Cook, Nevaeh Lee, Raine Miller, Carly Phillips, Kendall Ryan, S.L. Scott, Rebecca Shea, Andrea Smith, Denise Grover Swank and Alessandra Torre. Twisted Fairy Tale also has stories by Heather Marie Adkins, Susan Burodorf, Jill Cooper, Erin Danzer, Victoria Escobar, J. Laslie, K. Laslie, Bethany Lopez and Elizabeth Sharp.
If You Like Magan Vernon Books, You'll Love…
Magan Vernon Synopsis: How to Date an Alien is the first book in Magan Vernon's My Alien Romance series. High school senior Alex Bianchi's estranged father gets her an internship at Circe Operations Center to pad her college applications. But Circe isn't your typical military base. It's an alien-run operation center and not all of the aliens are friendly, especially the one that tries to kill Alex on her first day. When Ace, a dark-eyed Caltian, enters and saves the day, she can't help but be drawn to him. Can these star-crossed lovers survive when they're on the brink of intergalactic war?
Order of Books » Authors » Order of Magan Vernon Books