Order of Mandy Robotham Books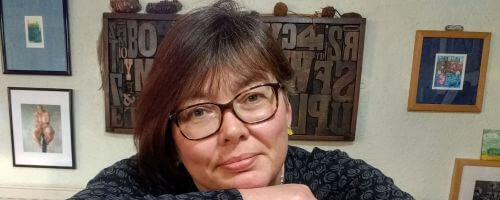 Mandy Robotham is an author of inspirational historical fiction novels. She is a USA Today bestselling author. She has wanted to be an author since she was 9 years old, but got sidetracked with journalism and then a career as a midwife. She earned her M.A. in Creative Writing from Oxford Brookes University. Now, Mandy writes about birth, death, love, and that which lies between.
Mandy Robotham made her debut as an author in 2018 with The German Midwife (published in the United Kingdom as A Woman of War). The next year, she released her second novel, The Secret Messenger. Below is a list of Mandy Robotham's books in order of when they were first released:
Publication Order of Standalone Novels
| | | |
| --- | --- | --- |
| A Woman of War / The German Midwife | (2018) | |
| The Secret Messenger | (2019) | |
| The Berlin Girl | (2020) | |
| The Girl Behind the Wall | (2021) | |
| The Resistance Girl | (2022) | |
| The War Pianist | (2023) | |
If You Like Mandy Robotham Books, You'll Love…
Mandy Robotham Synopsis: The German Midwife (aka A Women of War in the UK) is a standalone novel by Mandy Robotham. It is Germany in 1994, and a prisoner in the camps, Anke Hoff is doing what she can to keep her pregnant campmates and their newborns alive.
But when Anke's work catches unwanted attention, she is chosen for a task more dangerous than she could ever have imagined. Eva Braun is pregnant with the Führer's child, and Anke is chosen as her midwife.
Before long, Anke is faced with an impossible choice. Does she serve the Reich she hates and help the baby survive? Or does she sacrifice an innocent child for the good of a broken world?
The Secret Messenger by Mandy Robotham is a standalone title. Venice, 1943. As World War II rages, Stella Jilani is leading a double life. By day she works in the lion's den as a typist for the Reich; by night, she risks her life as a messenger for the Italian resistance. Against all odds, Stella must impart Nazi secrets, smuggle essential supplies and produce an underground newspaper on her beloved typewriter.
But when German commander General Breugal becomes suspicious, it seems he will stop at nothing to uncover the mole, and Stella knows her future could be in jeopardy.
Decades later in London, Luisa Belmont finds a strange antique typewriter in her attic. Determined to find out who it belonged to, Luisa digs into the past and uncovers a story of fierce love, unimaginable sacrifice and, ultimately, the worst kind of betrayal…
The Berlin Girl by Mandy Robotham is a standalone novel. It's Berlin in 1938, and Germany is on the brink of war. When fledgling reporter Georgie Young is sent to Berlin, alongside fellow Londoner Max Spender, she knows they are quickly entering the eye of the storm.
Arriving in a city covered in red flags and swarming with Nazis, Georgie feels helpless, witnessing innocent people being torn from their homes. As tensions rise, she realises she and Max have to act – even if it means risking their own lives.
But the further she digs, it won't be long before Georgie begins to uncover the unspeakable truth about Hitler's Germany – and the pair are thrown into a world darker than she would have ever thought…
Order of Books » Authors » Order of Mandy Robotham Books