Order of Margaret Rogerson Books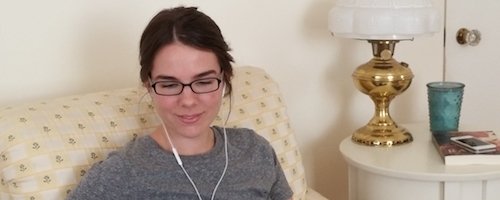 Margaret Rogerson is an American author who came on to the scene with her debut, An Enchantment of Ravens. Rogerson has made a career out of writing, but that wasn't always the case. She worked as a marketing assistant, graphic designer, and freelance artist before becoming a published author.
Rogerson lives in a town that is just north of Cincinnati, Ohio where she enjoys drawing, gaming, and reading, among other things. She attended Miami University in Ohio where she was a cultural anthropology major. Rogerson is also a big fan of documentaries and watches more than some people may find acceptable.
Publication Order of Sorcery of Thorns Books
Publication Order of Vespertine Books
Publication Order of Standalone Novels
If You Like Margaret Rogerson Books, You'll Love…
An Enchantment of Ravens was Rogerson's debut novel. The book follows Isobel, an artistic prodigy, who has some very unique clients: immortal creatures who crave human Craft. Her work is highly prized among them which leads her to Rook, the autumn prince, who would like a portrait done. The portrait is down well, but Isobel makes a terrible mistake as she paints Rook with sorrow in his eyes. This is considered a weakness in his culture which could cost him his life. Rook takes her away to the kingdom to stand trial, but they are attacked from every side and will need to work together to stay alive.
Another bestselling book by Rogerson is Sorcery of Thorns. Elisabeth has grown up among the tools of sorcery, but she knows that all sorcerers are evil and she has always known that. Elisabeth is a foundling at one of the Great Libraries and has grown up among the magical grimoires that whisper on shelves and rattle beneath iron chains, keeping them from being dangerous. An act of sabotage sets the library's most dangerous grimoire free and Elisabeth will need to work with her sworn enemy, a sorcerer named Nathaniel Thorn, to keep the Great Libraries from going down in flames.
Order of Books » Authors » Order of Margaret Rogerson Books