Order of Martin Limón Books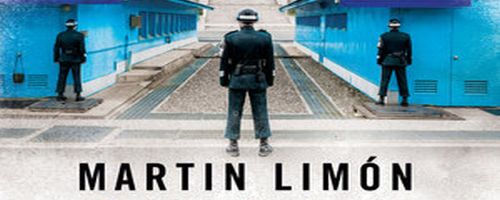 Martin Limón Books is a former US army soldier and American author. He is best known for writing the series of books starring Army Sgts. George Buenos and Ernie Bascom who work as US Military Police in the 1960s and 1970s.
A lot of the writing in these books is based on Martin's own experiences. He served twenty years in the United States Army with ten of those years taking place in Korea. While his books may seem timely with what is going on in the world and North Korea, that is never his intent as he is writing about that specific time period and that area has always had its share of issues.
Publication Order of George Sueño and Ernie Bascom Books
Publication Order of George Sueño and Ernie Bascom Short Stories/Novellas
Publication Order of East Riding Books
Publication Order of Anthologies
If You Like Martin Limón Books, You'll Love…
It is twenty years after the Korean War, but soldiers are still present in South Korea at the start of Jade Lady Burning. Many locals hate the soldiers who live in their towns and spend time with the local women. A Korean woman is found dead in her apartment and it appears to be the work of her American soldier boyfriend. Suenos and Bascom are called in to investigate the crime. The two Army cops believe he may be innocent though and set out on the investigation.
One of the most acclaimed books in the series is The Line. A young North Korean soldier is found dead, very close to the line that separates North and South Korea. Buenos and Bascom pull the body to the South Korean side on orders from their superiors, not knowing that it has the potential to start a war. The North Korean soldier was working with the United States and in order to find the killer, they'll need to interview some North Korean suspects. But how? The Army sargeants need to act quickly to solve this case before a war begins.
Order of Books » Authors » Order of Martin Limón Books