Order of Mary Downing Hahn Books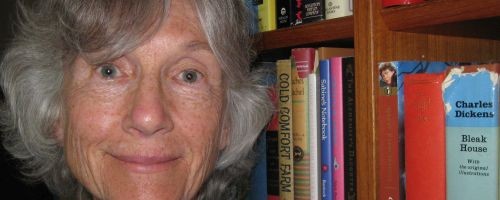 Mary Downing Hahn is an American author of children's and young adult novels, spanning genres including historical, contemporary and fantasy, and is best known for her ghost stories and mysteries. She is also formerly a school librarian. Mary's book have sold over 2 million copies and have consistently won children's choice awards. She is an avid reader, a traveller and a lover of the arts. Mary was born and raised in Maryland, where she still lives and where she set many of her books. She has two adult daughters.
Mary Downing Hahn made her debut as a novelist in 1979 with the novel The Sara Summer. Below is a list of Mary Downing Hahn's books in order of when they were first published:
Publication Order of Gordy Smith Books
Publication Order of Anna Books
Publication Order of Standalone Novels
Publication Order of Graphic Novels
Publication Order of Short Story Collections
If You Like Mary Downing Hahn Books, You'll Love…
Mary Downing Hahn Synopses: The Sara Summer is a standalone children's novel by Mary Downing Hahn. Now taller than anyone in her sixth grade class, Emily is made fun of by the other kids until new girl Sara comes to town – even taller than Emily and refusing to let anyone tell her how to feel.
The Time of the Witch is a children's fantasy novel by Mary Downing Hahn. Twelve-year-old Laura Adams naively tells Maude Blackthorne – a known witch – that she wishes her parents would get back together. When Maude agrees to help her, Laura does not suspect that the old crone has her own personal agenda against the Adams family.
The Old Willis Place is a children's horror novel by Mary Downing Hahn. Diana and her little brother Georgie have been living in the woods behind the old Willis place, a decaying Victorian mansion, for what already seems like forever. They aren't allowed to leave the property or show themselves to anyone. But when a new caretaker comes to live there with his young daughter, Lissa, Diana is tempted to break the mysterious rules they live by and reveal herself so she can finally have a friend. Somehow, Diana must get Lissa's help if she and Georgie ever hope to release themselves from the secret that has bound them to the old Willis place for so long.
Order of Books » Authors » Order of Mary Downing Hahn Books