Order of Matt Richtel Books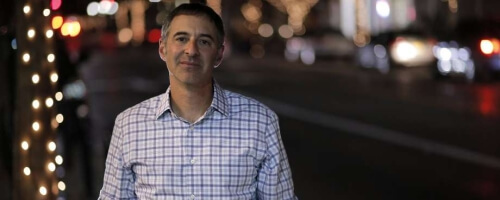 Matt Richtel is an American author and Pulitzer Prize-winning journalist. He has written many mystery and thriller novels including the Nat Idle series of books. His books are set in the modern world and often feature technology heavily as Matt questions whether technology is our slave or if we are a slave to it.
Richtel has also written extensively in the non-fiction genre including his hits, An Elegant Defense: The Extraordinary New Science of the Immune System: A Tale in Four Lives and A Deadly Wandering: A Mystery, a Landmark Investigation, and the Astonishing Science of Attention in the Digital Age. That second book was about distracted driving, his articles about that subject is what won him the Pulitzer. Richtel lives in San Francisco with his family.
Publication Order of Nat Idle Books
Publication Order of Standalone Novels
Publication Order of Picture Books
Publication Order of Non-Fiction Books
If You Like Matt Richtel Books, You'll Love…
Hooked: A Thriller About Love and Other Addictions is the first book in the Nat Idle series. In the book, Nat is a writer in San Francisco with a medical degree. One day while at an internet cafe, a stranger hands him a note that allows him to narrowly avoid an explosion. If that wasn't strange enough, the handwriting on the note belongs to a girlfriend of Nat's who has since passed away. The note sends Nat on a search for the love of his life and into a world of manipulation and conspiracy.
Matt also wrote Dead on Arrival which has drawn comparisons to Michael Crichton and Stephen King. The book starts when an airplane lands in a Colorado ski town only to find everyone in the town dead. An infectious disease specialist, Dr. Lyle Martin, is on the flight and he'll have to dig his heels into this investigation to find out what happened and stop this virus before it is too late.
Order of Books » Authors »