Order of Matthew Farrell Books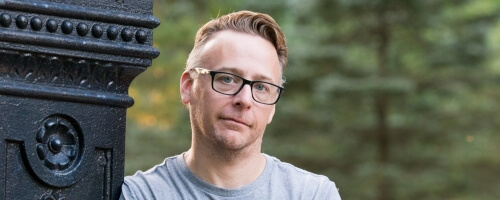 Matthew Farrell is an American author known for writing thrillers such as What Have You Done and I Know Everything. His books are perfect for suspense junkies and are known to be page turners.
Matthew Farrell is married and lives in the Hudson Valley, just outside of New York City. Him and his wife have two daughters that live in that area with him.
Publication Order of Adler and Dwyer Books
Publication Order of Standalone Novels
| | | |
| --- | --- | --- |
| Winter Hill | (2005) | |
| What Have You Done | (2018) | |
| Don't Ever Forget | (2020) | |
| We Have Your Daughter | (2022) | |
| The Woman at Number 6 / The Marriage Breakup | (2023) | |
If You Like Matthew Farrell Books, You'll Love…
What Have You Done is Matthew Farrell's thriller that is really hard to put down. The book starts with a mutilated body found hanging in a Philadelphia motel and Liam Dwyer, a forensics specialist, is on the case. He's used to this type of thing as part of his job, but he is not prepared for the woman to be someone he had an affair with. Liam is a suspect and he has no idea where he was on the night of the crime. Liam looks to his brother Sean, a detective, for help as the incriminating evidence piles up. As he digs deeper and deeper into this case though, he soon finds that Sean should have been the last person he should've asked for help.
Another hit from Farrell is I Know Everything. Sudan Adler is assigned to investigate a car accident and she's ready to close the case before the medical examiner discovers evidence of foul play. That opens the case right back up, as a murder. The victim was the wife of a wealthy psychologist who treats people with dark fantasies. Randall, the psychiatrist, knows that he didn't kill his wife and attempts to investigate on his own as Susan gets closer to his dark secrets. As things are spinning out of control in this case with a lot of bad actors, Susan must put it all together before another murder strikes.
Order of Books » Authors »