Order of Matthew FitzSimmons Books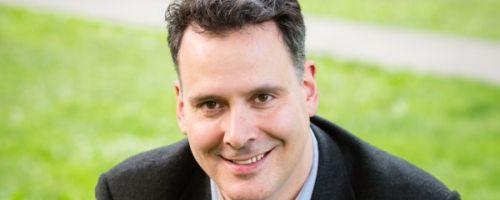 After being born in the United States, Matthew FitzSimmons family moved to London where he would then grow up. That time is what helped to shape him as an author and led him to his career choice. His first novel was The Short Drop was released in 2015 and introduced the world to his character, Gibson Vaughn. That book has spawned its own series and has grown wildly popular.
After college he lived in New York for a time before moving to China where he wrote his first book. During his time there he also spent time at the University of Nanjing and played soccer. He would later move to Washington, DC where he taught English literature and theater at a private high school.
Publication Order of Constance Books
Publication Order of Gibson Vaughn Books
If You Like Matthew FitzSimmons Books, You'll Love…
The Short Drop is Matthew FitzSimmon's first novel and the first in the Gibson Vaughn. He's a marine and a legendary hacker. As kids he was very close to Suzanne Lombard, but she disappeared when they were kids in one of the most high profile cases of all time. Her father has since gone on to be vice president, but now ten years later Gibson is brought in to help solve the case as new evidence has come to light.
The second book in the series is Poisonfeather. In this one, Gibson is on a treasure hunt… along with the rest of the world. A jailed billionaire has announced that he hid his funds in an offshore cache and everyone is the hunt for it. The billionaire swindled a lot of people to get that money and it's Gibson's intention to get it back for the people he hurt, including someone very close to him. Unfortunately, not everyone has the same intentions.
Order of Books » Authors » Order of Matthew FitzSimmons Books