Order of Maura Milan Books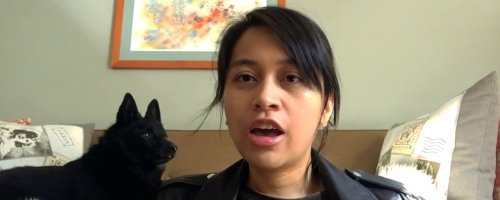 Maura Milan is an author best known for her Ignite the Stars series of books that is aimed at a teen audience. She has called the series an attempt to combiner her love for 90s action movies, anime, video games, and Buffy all into one book.
Milan currently lives in Los Angeles, California where she lives with her schipperke named Thor. She enjoys watching Korean dramas, K-Pop, and hanging out in cafes drinking matcha lattes. She attended college at USC where she received her BA in Film Production. In addition to her work as a writer, she also works in video production.
Publication Order of Ignite The Stars Books
If You Like Maura Milan Books, You'll Love…
Ignite the Stars is the first book in the series of the same name. Everyone in the galaxy knows the name of Ia Cocha. He is considered the most notorious outlaw in the universe and an unrivaled pilot. The only thing is, he is a girl. Ia has dedicated her life to terrorizing the Olympus Commonwealth that destroyed her home. She's done a good job of it, until she is captured. The Commonwealth hopes to make an example of her and force her to serve them as a way of proving that no one is beyond their control. She is sent to the military academy where she makes some new friends that make her question her own alliances while simultaneously trying to find a way to escape the Commonwealth.
The second book in the series, Eclipse the Skies sees the cast expand. Ia is still the Blood Wolf of the Skies working to stop the universe from being torn apart. This book features Brinn Tarver who is questioning things that she believes in, including Ia. There is also Knives Adams who is named the new headmaster at Aphellion, a role he did not ask for. They are all fighting to keep the darkness at bay, but they each have their own set of problems in this explosive sequel.
Order of Books » Authors »