Order of Maurice Druon Books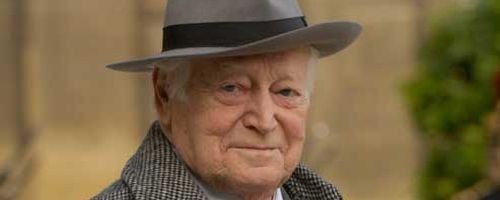 Maurice Druon (1918-2009) was a French author of historical fiction novels. He wrote the Accursed Kings series, which was adapted for television twice. Maurice Druon was a French Resistance Hero, a Knight of the British Empire and a holder of the Grand Croix de la Légion d'Honneur. He was also a member of the Académie française, in addition to being a novelist. A passionate Anglophile, and was an expert on English things such as its medieval history, which he used as inspiration for his Accursed Kings series. He has an eclectic group of fans, including George R.R. Martin, Nicolas Sarkozy and Vladimir Putin.
Maurice Druon made his debut as a novelist in 1956, publishing two novels that year. Below is a list of Maurice Druon's books in order of when they were originally published:
Publication Order of Accursed Kings Books
Publication Order of Standalone Novels
Publication Order of Non-Fiction Books
Publication Order of Les Grandes Familles Books
Note: The She-Wolf of France was shortened to The She-Wolf.
If You Like Maurice Druon Books, You'll Love…
Maurice Druon Synopsis: The Iron King is the first Accursed Kings novel by Maurice Druon. The Iron King – Philip the Fair – is both cold and silent, and is as handsome and unblinking as a statue. He rules his kingdom with an iron fist, but he cannot control his own family: his sons are weak and their wives adulterous; while his red-blooded daughter Isabella is unhappily married to an English king who isn't too interested in the female gender. A web of scandal, murder and intrigue is weaving itself around the Iron King; but his downfall will come from an unexpected quarter. Bent on the persecution of the rich and powerful Knights Templar, Philip sentences Grand Master Jacques Molay to be burned at the stake, thus drawing down upon himself a curse that will destroy his entire dynasty…
Order of Books » Authors »