Order of Alexandre Dumas Books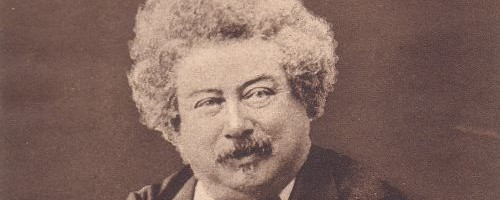 Alexandre Dumas, pere (1802-1870) was a French author of historical fiction and adventure novels, in addition to being a playwright. He is best known for his novels The Three Musketeers, The Count of Monte Cristo, The Man in the Iron Mask and many others. His work has been adapted into over 200 films and has been translated into over 100 languages. Dumas was the grandson of French nobleman Antoine Davy de la Pailleterie, son of Thomas-Alexandre Dumas – the first black general in French history – and the father of Alexandre Dumas, fils – who was also an author/playwright.
Alexandre Dumas' career as a playwright began in 1829 with the play Henry III and His Courts. He was 27 years old at the time. As recently as 2008, an unfinished manuscript of Dumas' was completed and published, which was The Last Cavalier. Below is a list of Alexandre Dumas' books in order of when they were originally published (and in chronological order when necessary):
Publication Order of Three Musketeers Books
Publication Order of Valois Books
Chronological Order of Valois Books
Publication Order of Marie Antoinette Books
Publication Order of Sainte-Hermine Trilogy Books
Publication Order of Standalone Novels
Publication Order of Short Story Collections
Publication Order of Standalone Plays
Publication Order of Non-Fiction Books
Notes: Many of the dates, such as for the novel Ascanio, are estimates. There may also be unlisted alternate titles, as the titles often depend on the translation. The Conspirators is also known as The Chevalier d'Harmental. The novel The Vicomte de Bragelonne (aka Ten Years Later), is often split into three parts – The Vicomte de Bragelonne, Louise de la Valliere and The Man in the Iron Mask (the later is the best known). We also recommend that you keep an eye out, as many editions of Dumas' novels are published in multiple volumes.
The novel Joseph Balsamo has several alternate titles, including Memoirs of a Physician, Cagliostro, Madame Dubarry, The Countess Dubarry and The Elixir of Life. Ange Pitou is also known as Storming the Bastille or Six Years Later. The Countess de Charny is also known as Andree de Taverney, or The Mesmerist's Victim. Ascanio was co-authored by Paul Meurice. The Knight of Maison-Rouge is also known as The Knight of the Red House and Le Chevalier de Maison-Rouge.
If You Like Alexandre Dumas Books, You'll Love…
Shop Worldwide: Amazon.com | Amazon.co.uk | Amazon.ca
Order of Books » Authors » Order of Alexandre Dumas Books