Order of Maurice Leblanc Books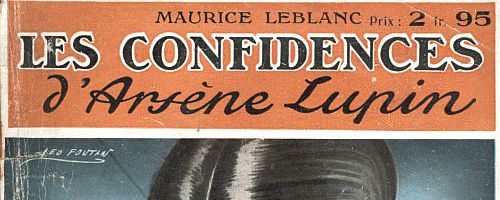 Maurice Leblanc was a French author of novels and short stories. He is best known for creating the character of Arsène Lupin, a fictional gentleman thief and detective. Many people have described Lupin as the French counterpart to Sherlock Holmes. Leblanc was born in 1864 and passed away in 1941 in Perpignan.
Leblanc wrote his first Arsène Lupin story in 1905 where it appeared in serialized form in a magazine called Je sais tout. He would then go on to write full-length novels featuring the character and had so much success that he dedicated himself fully to writing Arsène Lupin stories for the rest of his career. He tried to create some other characters, but ultimately always went back to Lupin. Leblanc was awarded with the Légion d'Honneur, the highest French order of merit, for his services to literature. The character was the main inspiration for the 2021 Netflix series, Lupin. His character also inspired the manga, Lupin III, based on his fictional grandson. The anime film The Castle of Cagliostro was loosely based on one of the books.
Publication Order of Arsène Lupin Books
Publication Order of Arsène Lupin Stories Books
Publication Order of Arsène Lupin Collections
Publication Order of Standalone Novels
Publication Order of Anthologies
If You Like Maurice Leblanc Books, You'll Love…
The Arrest of Arsene Lupin introduces readers to Lupin as he is on a ship bound for America. A few of the ship's guest bound together to try and weed out the thief using the information that they have on him. A woman's necklace just went missing from her neck and anyone from the crew could be the famous criminal.
The Mélamare Mystery is the 18th book in the Arsène Lupin series. The story sees Arsene Lupin, under the pseudonym Jean d'Enneris, hired to investigate the dual crimes of a diamond theft and the kidnapping of Régine Aubry, an actress. When a second kidnapping takes place, the plot thickens as a history of rivalry and hatred between two families is uncovered.
Order of Books » Authors »