Order of Megan E. O'Keefe Books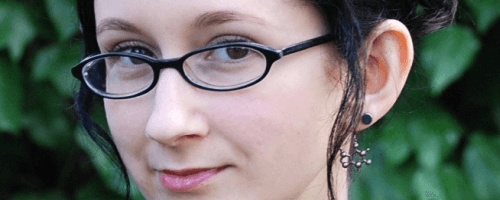 Megan E. O'Keefe is an author of science fiction and fantasy novels. Megan grew up around journalists and was inspired to follow in their footsteps from a young age. She began her journalistic career by creating a newsletter that chronicled the daily adventures of the local feline population. Based in the Bay Area of California, Megan spends her free time tinkering with various projects and learning new skills. Her passion for storytelling eventually led her to pursue a career as an author.
Megan E. O'Keefe made her debut as a novelist in 2016 with the fantasy novel Steal the Sky, which quickly garnered critical acclaim and won the prestigious Gemmell Morningstar Award. She then went on to publish her space opera debut, Velocity Weapon, which was nominated for the coveted Philip K. Dick Award. Below is a list of Megan E. O'Keefe's books in order of when they were originally published:
Publication Order of The Devoured Worlds Books
Publication Order of The Protectorate Books
Publication Order of Scorched Continent Books
Publication Order of Standalone Novels
If You Like Megan E. O'Keefe Books, You'll Love…
Megan E. O'Keefe Synopses: The First Omega is a standalone novel by Megan E. O'Keefe. Her name no longer mattered to her. Riley, Burner – they were all just labels now. She had forgotten who she used to be a long time ago. But one thing was for certain – if you dared to steal from the supply lines that crossed the wasteland, you would have to face her. She was a force of nature, a predator that maintained balance in the unforgiving, arid desert. As long as you kept to yourself and didn't try to overreach, she would leave you alone.
However, when someone did try to take more than they could handle, her employers would send her to restore the balance. And that's when she received the latest call – a supply truck had been attacked too cleanly, with a precision that was too unnatural. The bodies scattered among the wreckage weren't killed by the scavengers she normally dealt with. They were already starting to rot mere hours after the attack.
But amidst the carnage, there was an unexpected sight – a young girl cowering in the corner of the wreckage. A girl who had no business being there. Her eyes were a violently bright blue – just like hers.
Extinction Burst by Megan E. O'Keefe is a standalone novel. As the search for habitable planets becomes increasingly dire, Naira Sharp believes she has found the reason why. The powerful Mercator family has been monopolizing the exploration of the universe for years, exploiting resources under the guise of advancing humanity's progress. But Naira sees through their facade and plans to bring down the entire family from within.
Tarquin Mercator never wanted to run his family's sprawling business empire. All he ever wanted was to study rocks and lose himself in books. However, when his father assigns him the task of monitoring the settlement of a new planet, Tarquin has no choice but to comply.
Unbeknownst to Tarquin, Naira has infiltrated his team, posing as his bodyguard. Her plan is to destroy the settlement ship before they reach the planet's surface. But when they end up stranded on a barren planet, they must work together to survive and keep Naira's true identity hidden.
As they navigate their harsh environment, they begin to uncover a sinister plot that is much larger than either of them could have imagined. To stop it, they will have to put their differences aside and work together – a difficult task for two people on opposite sides of a battle.
Order of Books » Authors »