Order of Meng Jin Books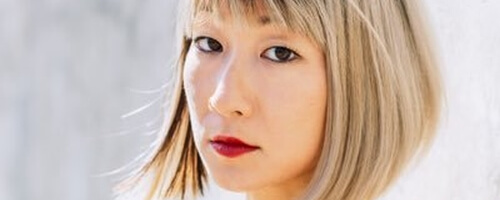 Meng Jin is a Chinese-American author who wrote the novel, Little Gods. She was born in Shanghai, China in May of 1989, but she later moved to America. She currently lives in San Francisco. Meng is a Kundiman Fellow, the Kundiman is a national organization dedicated to the creation and cultivation of Asian American creative writing. Jin is also a graduate of the Hunter College MFA.
Jin grew up in America so a lot of the Chinese history she learned secondhand through American textbooks. She found that these stories combined with the stories that her family told her didn't quite match up. Part of this was just the tone of history textbooks, but it was also becuase the stories were much more personal to her grandmother and others. This inspired her novel which lead to the characters living through history, but the center of the story focuses mostly on the character's desires, hopes, and dreams. She currenly lives and writes in San Francisco where she co-habitates with her partner, Neel, and her puppy, Tofu.
Publication Order of Standalone Novels
Publication Order of Short Story Collections
If You Like Meng Jin Books, You'll Love…
Jin debuted with Little Gods: A Novel that got many great reviews and accolades upon its release. The book starts with a woman giving birth on June 4th in a Beijing hospital. Her name is Su Lan and she is a brilliant physicist who has spent years trying to fight her past. Seventeen years later, Su Lan dies and her daughter unfortunately inherits all of the silences and contradictions of her life. Liya grew up in America and lives there, but she takes her mother's ashes back to China to lay her to rest. She had never been there before and upon arrival she finds that her memories are joined by those of two others: Zhu Wen, the woman last to know Su Lan before she left China, and Yongzong, the father Liya has never known. Liya gets to know these people, but also her mother in a way that she never had before.
Order of Books » Authors »