Order of Mi-ae Seo Books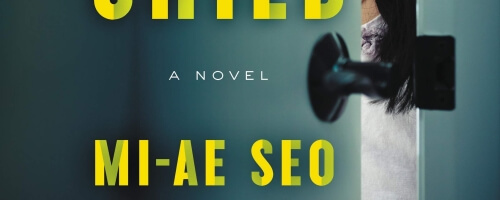 Mi-ae Seo is a Korean author who burst onto the English-speaking scene with The Only Child. In addition to her work as an author, Seo is also a screenplay writer with numerous filmed works. The rights to The Only Child have been sold for adaptation as well.
Seo had her first breaktrough after college when she won the Annual Spring Literary Contest for 30 Ways to Kill Your Husband. That work ended up becoming a play and the biggest hit of the year. She also wrote a scenario for the Korean animation film, My Beautiful Girl, Mary which ended up winning the Grand Prix for Best Feature Film at the 26th Annecy International Animated Film Festival. Seo took home another award for the novel The Garden of the Doll which won the Korean Mystery Award.
Publication Order of Standalone Novels
If You Like Mi-ae Seo Books, You'll Love…
The Only Child: A Novel is Seo's first English language translation. The book follows a criminal psychologist named Seonkyeong who receives a call from a serial killer who wants to be interviewed by her. The killer, Yi Byeongdo, has never spoken to anyone, but only now is willing to talk – but only to her. She agrees out of curiosity. Meanwhile, her husband's eleven-year-old daughter Hayeong from a previous marriage arrives at their home and begins living with them. Seonkyeong tries to comfort her, but the girls acts very strangely. As Seonkyeong works with Yi, she starts to see some similarities between the notorious killer and her stepdaughter. Everything that Hayeong says about the deaths of her mother and grandparents troubles Seonkyeong and it bleeds over into her career. So much so that Yi, the serial killer she is interviewing, begins to give her advice on how to handle the troubled young girl.
Order of Books » Authors » Order of Mi-ae Seo Books