Order of Michael McBride Books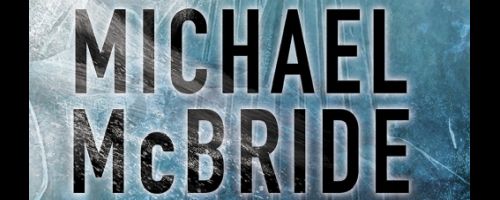 Michael McBride is an American author best known for writing the Unit 51 series, the God's End series, and books like Subterrestrial and Burial Ground. He writes fiction in numerous genres from horror to science fiction to thrillers.
McBride was born in the great state of Colorado. He still lives in that state to this day and does his writing in the shadow of the Rocky Mountains. He is not a big fan of the snow, but it is home and he loves the local hockey team, the Avalanche. When he is not writing, McBride works in the medical radiation field. He has five children.
Publication Order of God's End Books
Publication Order of Necromancer Books
Publication Order of Snowblind Books
Publication Order of Species Books
Publication Order of Unit 51 Books
Publication Order of Standalone Novels
Publication Order of Short Stories/Novellas
Publication Order of Collections
Publication Order of Non-Fiction Books
Publication Order of SNAFU Anthology Books
Publication Order of Anthologies
If You Like Michael McBride Books, You'll Love…
Subhuman is the first book in the Unit 51 series. The book starts at a research station in Antarctica where five of the world's top scientist have been brought together. They have a very important job at hand as they are looking to solve one of humanity's greatest mysteries. However, what they are dealing with is not human. Dep below the ice there is a lost civilization that holds the key to the strange mutations that each scientist has been finding. However, they get more than they ask for when a series of sound waves trigger the alien species and a new evolution begins. The organisms crossbreed with humans and they have the scientists in their sights as prey.
McBride is also the author of Subterrestrial. This one sees the construction of a tunnel under the Bering Strait leading to the discovery of a network of caverns that show evidence of a primitive species. A team of experts is dispatched down below to the caves to discover what they can. They soon find that they aren't alone down there and that they are being hunted. Now, it's up to the scientists to ensure that it never reaches the surface.
Order of Books » Authors » Order of Michael McBride Books