Order of Michael Richan Books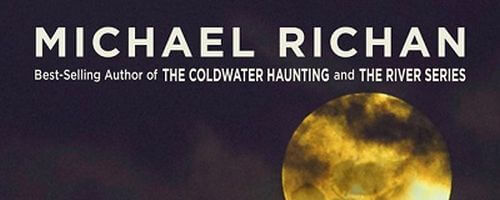 Michael Richan is an American author of horror fiction best known for writing the massive and wide spanning The River series of books.
Richan has written numerous books in the series including the spinoff series, The Downsiders and the prequel series, Eliza. Richan lives in Washington State and has been writing horror fiction for over forty years of his life with no signs of stopping. There are a ton of books in The River series and Richan keeps a suggested reading order list at his website.
Publication Order of The River Books
Publication Order of The Downwinders Books
Publication Order of Dark River Books
Publication Order of I Reside Here Books
Publication Order of Mausoleum Books
Publication Order of Standalone Novels
If You Like Michael Richan Books, You'll Love…
The Bank of the River is the book that started it all. The story sees a man named Stephen who was always being skeptical of hauntings, but his new home is changing his mind about that as ghostly apparitions are appearing. His father Roy knows exactly what is going on because he has the gift and can see things that others cannot. He passed that gift onto Steven, but he's always been too skeptical of it to use it. He'll need it now though as the ghostly apparitions become relentless and more dangerous. The father and son find something far more sinister than they imagined hiding in the house and they'll need each other to fight the evil in the home.
Mausoleum: Anomaly is the start of another series set in the River universe. This book sees a man named Nate who is hired to protect the mausoleum as behind its wall there is a powerful, dangerous secret. The existence of the mausoleum attracts dangerous creatures and it is not very easy to guard. Nate and his colleagues must patrol the building using their gifts to ward off danger. However, when one of their ranks is murdered, they find that their defenses aren't as strong as they thought.
Order of Books » Authors » Order of Michael Richan Books