Order of Michael Robertson Books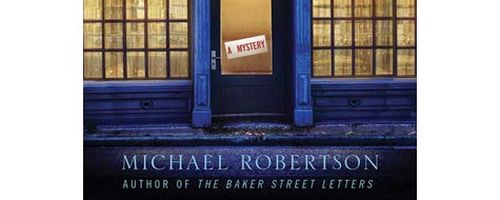 Michael Robertson is the author of the popular series The Baker Street Letters. He came up with this idea while working for an American company with branches in England and the Untied States so his familiarity with the setting of the novel is apparent.
He studied literature at the University of Purdue and then went to law school in southern California. This led him to a career in educational publishing and software technology which led him to the aforementioned career. Like many who go to college out there, Michael ended up staying in California where he enjoys surfing in the shadow of the closed down nuclear power plant in San Onofre.
Publication Order of Baker Street Letters Books
| | | |
| --- | --- | --- |
| The Baker Street Letters | (2009) | |
| The Brothers of Baker Street | (2011) | |
| The Baker Street Translation | (2013) | |
| Moriarty Returns a Letter | (2014) | |
| The Baker Street Jurors | (2016) | |
| The Barrister's Clerk | (2018) | |
| A Baker Street Wedding | (2018) | |
Publication Order of Anthologies
If You Like Michael Robertson Books, You'll Love…
The first book in his series is called The Baker Street Letters: A Mystery which introduces to the very unique plot. This story centers around a little girl who sends a letter to 221B Baker Street after her father goes missing. Instead of reaching the famous detective Sherlock Holmes like she intended, it instead reaches the law office run by Nigel and Reggie Heath. After reading the letter, Nigel decides to take up the case as if if he was the famous detective and soon draws his brother in along with him.
The Brothers of Baker Street: A Mystery is the follow-up in the series and sees the brothers still getting a ton of letters sent to the famous detective. One letter in particular sparks the brothers interest as it is said to be from a descendant of Professor James Moriarty, Sherlock Holmes' biggest rival and enemy. Throw in the brothers' mutual love interest spending time with Lord Buxton and a murder case involving a cab driver accused of murder, this book is jam packed with mystery and story.
Order of Books » Authors » Order of Michael Robertson Books