Order of Michaela Thompson Books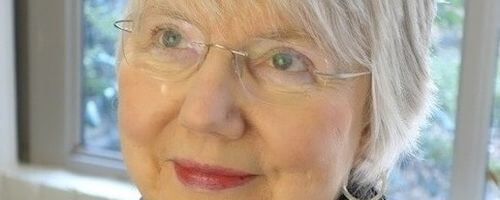 Michaela Thompson is an American author of mystery and suspense novels. She has also written as Mickey Friedman. She sets her novels in various locations, including the Florida Panhandle (where she grew up). Michaela has been a reader of mystery novels her whole life, because it's endlessly flexible, although the structure is always there. She lives in New York City, and also spends time in the Florida Panhandle.
Michaela Thompson made her debut as a novelist in 1983 with the novel Hurricane Season. Below is a list of Michaela Thompson's books in order of when they were originally released:
Publication Order of Florida Panhandle Mysteries Books
Publication Order of Georgia Lee Maxwell Books
Publication Order of Standalone Novels
Publication Order of Anthologies
If You Like Michaela Thompson Books, You'll Love…
Michaela Thompson Synopsis: Paper Phoenix is a standalone novel by Michaela Thompson. Maggie Longstreet has thoughts of murder after slimy, ambitious Richard trades her in for a more recent model. She's so depressed she can barely get out of bed when Larry Hawkins, a seemingly not-at-all depressed acquaintance, commits suicide out of the blue. Suddenly Maggie goes on high alert, remembering something her evil ex said about Larry – something highly suspicious.
And from there, it's just a short segué to a brand new development:
"When some women get divorced they go back to school, I thought. Some do volunteer work at the hospital, or join communes and learn to birth calves. Some have affairs with inappropriate men. My new interest is burglary. Maggie Longstreet, former wife and mother, past president of the Museum Guild, now starting a career as a second-story woman."
Fortunately, Maggie isn't alone in her adventure – a very attractive, much younger man proves a lot more fun than Richard ever was. In fact, the real delight of this witty, sly mystery is seeing Maggie come alive again after a suffocating marriage. Set in the '70s, it has a bit of that Mad Men feel of women on the brink of something big. And completely unexpected.
Order of Books » Authors »