Order of Michel Faber Books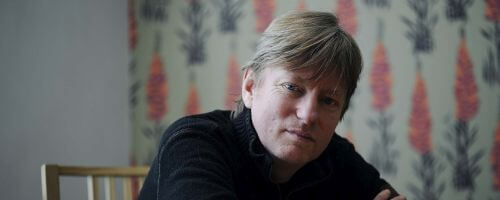 Michel Faber is an author of literary fiction, science fiction and historical fiction. He was born in the Netherlands, but his parents moved to Australia when he was a kid. He attended school in the suburbs of Melbourne and attended the University of Melbourne, studying Dutch, Philosophy, Rhetoric, English Language (a course involving translation and criticism of Anglo-Saxon and Middle English texts) and English Literature, graduating in 1980. He worked as a cleaner and at various other menial jobs, before training as a nurse at Marrickville and Western Suburbs hospitals in Sydney. He worked as a nurse until the mid-1990s. He emigrated to Scotland in 1993, where he still resides with his family.
Michel Faber made his debut as a novelist in 2000 with the novel Under the Skin. Below is a list of Michel Faber's books in order of when they were originally released:
Publication Order of Standalone Novels
Publication Order of Short Story Collections
Publication Order of Non-Fiction Books
Publication Order of Shorts: The Macallan "Scotland on Sunday" Short Story Collection Books
Publication Order of Myths Books
Publication Order of Elsewhere Collections
(with Roddy Doyle, Jackie Kay)
Publication Order of Anthologies
Notes: Ox Tales: Water also includes stories by William Boyd, Giles Foden, Esther Freud, Zoe Heller, Heri Kunzu, Michael Morpurgo, David Park and Vikram Seth. Not One More Death also has contributions from Richard Dawkins, Brian Eno, John Le Carré and Harold Pinter.
If You Like Michel Faber Books, You'll Love…
Michel Faber Synopses: Under the Skin is a standalone novel by Michel Faber. Isserley is a female driver who heads up the Scottish Highlands picking up hitchhikers. Scarred and awkward, yet strangely erotic and threatening, she listens to her hitchhikers as they open up to her, revealing clues about who might miss them if they were to disappear.
The Hundred and Ninety-Nine Steps is a standlaone title by Michel Faber. Sian, tired of nightmares in which she meets a grisly end, decides she needs to get out more, so she joins an archaeological dig at Whitby Abbey. What she finds is a mystery involving a long-hidden murder.
Order of Books » Authors » Order of Michel Faber Books