Order of Peter Straub Books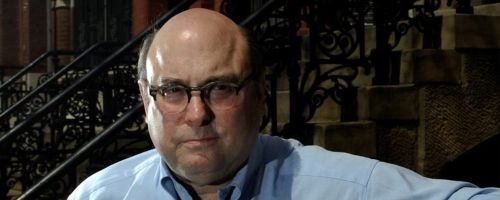 Peter Straub is an American author of horror novels and poetry. He has won the Bram Stoker Award, World Fantasy Award, and International Horror Guild Award. Peter is the son of a salesman and a nurse. His parents wanted him to become an athlete, a doctor or a minister; all he wanted to do was learn how to read, and he soon did. But soon after, he was hit by a car in a near-death experience and had to undergo surgeries, take a year off school and spend time as a wheelchair. This only led to him reading more. Years later, he would attend the University of Wisconsin and earn his English degree with honours. A year later, he got his MA at Columbia.
Peter Straub made his debut as a published author in 1972 with the poetry collection Ishmael. His first novel, Marriages, was the next year. Below is a list of Peter Straub's books in order of when they were originally released:
Publication Order of Blue Rose Trilogy Books
Publication Order of Criminal Records Books
Publication Order of Talisman Books
(with Stephen King)
Publication Order of Standalone Novels
Publication Order of Short Stories/Novellas
Publication Order of Short Story Collections
Publication Order of Graphic Novels
Publication Order of Non-Fiction Books
Publication Order of Mammoth Book of Best New Horror Books
Publication Order of The Best Horror of the Year Anthology Books
Publication Order of Snow White, Blood Red Anthology Books
Publication Order of Anthologies
Notes: The Talisman series was written with Stephen King. The Talisman, Vol. 1: The Road of Trials was written with Stephen King. The Green Woman was co-authored with Michael Easton. The New Wave Fabulists was edited with Bradford Morrow. Julia was also published as Full Circle.
If You Like Peter Straub Books, You'll Love…
Peter Straub Synopsis: Lost Boy Lost Girl is a standalone title by Peter Straub. After a woman commits suicide for reasons unknown, her 15 year-old son, Mark Underhill, disappears. His uncle, novelist Timothy Underhill, searches his hometown of Millhaven for clues that might help solve this horrible double mystery. He soon learns that a pedophilic murderer is on the loose in the area, and that shortly before his mother's suicide, Mark had become obsessed with an abandoned house where he imagined the killer might have taken refuge. Not simply an empty building, the house whispers from attic to basement with the echoes of a long-hidden true-life horror story, and Tim Underhill comes to fear that in investigating its unspeakable history, Mark stumbled across its last and biggest secret: a ghostly lost girl who may have coaxed the needy, suggestible boy into her mysterious domain.
Order of Books » Authors » Order of Peter Straub Books