Order of Michelle Madow Books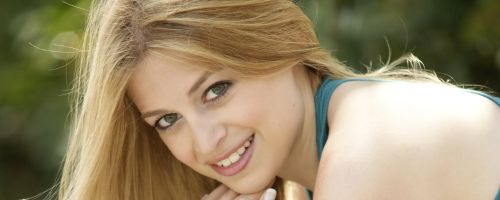 Michelle Madow is an American author of YA fantasy novels. She writes the Dark World series, Elementals series, Transcend Time Saga, and more. Her novels are fast-paced, and full of magic, adventure, romance, and twists. She enjoys reading, travelling (including time travel!), pizza, Broadway musicals, and spending time with family and friends. Originally from Maryland, Michelle now resides in Florida.
Michelle Madow made her debut as a novelist in 2011 with the novel Remembrance. Below is a list of Michelle Madow's books in order of when they were originally published:
Publication Order of Dark World: The Angel Trials Books
Publication Order of Dark World: The Dragon Twins Books
Publication Order of Dark World: The Faerie Games Books
Publication Order of Dark World: The Vampire Wish Books
Publication Order of Elementals Books
Publication Order of Secret Diamond Sisters Books
Publication Order of Transcend Time Saga Books
Publication Order of Standalone Novels
Publication Order of Cursed Angel Watchtower Books
If You Like Michelle Madow Books, You'll Love…
Michelle Madow Synopses: Remembrance by Michelle Madow is the first book in the Transcend Time Saga. Lizzie Davenport has been reincarnated from 1815, England… but she is unaware until she meets her soulmate from the past and he triggers her memories to begin to come back to her. When Drew Carmichael moves to Lizzie's town, Lizzie feels a connection to him, as if she knows him. But he wants no part of her. She knows she should let go of her fascination with Drew, but that gets harder and harder as memories of the past life they shared together return. And the more Lizzie remembers, the more she's determined to unravel the mysteries of the past… no matter how deadly those secrets may be.
Diamonds in the Rough by Michelle Madow is the first book of the Secret Diamond series. All-access doesn't mean no problems The three Diamond sisters lived out the summer in style after coming to live with their long-lost billionaire father. But making a place for themselves at their exclusive new Las Vegas private school is throwing them any number of gold-plated curves. Savannah's YouTube stardom turns into a Sweet Sixteen reality show extravaganza — with the enemies that go with it. Dangerous flirtations don't keep Peyton from a gamble that will risk far more than she planned to bet. And when Courtney and the sisters' archenemy, Madison, uncover two explosive secrets, it will rock even this town of glittering illusion — and turn their lives upside down all over again.
Order of Books » Authors » Order of Michelle Madow Books