Order of Myke Cole Books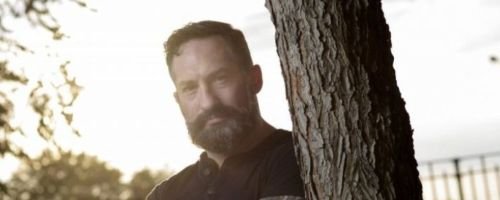 Myke Cole is an American author of fantasy novels. He writes the Shadow Ops series. He has been a security contractor, government civilian and military officer, going from Counterterrorism to Cyber Warfare to Federal Law Enforcement. He's done three tours in Iraq and was recalled to serve during the Deepwater Horizon oil spill. After hunting terrorists and criminals in real life, he did it on TV as well, first tracking fugitives on CBS' 2017 show Hunted, and UFOs on Discovery Channel's 2019 show Contact. Myke is about more than conflict – he can sit back and relax as well. He enjoys fantasy novels, comic books, late night games of Dungeons and Dragons and lots of angst fueled writing.
Myke Cole made his debut as a novelist in 2002 with Car Trouble, as part of the multi-author Wildsidhe Chronicles series. Below is a list of Myke Cole's books in order of when they were originally published:
Publication Order of Shadow Ops Books
Publication Order of Shadow Ops: Reawakening Trilogy Books
Publication Order of Sacred Throne Books
Publication Order of Standalone Novels
Publication Order of Non-Fiction Books
Publication Order of Wildsidhe Chronicles Books
If You Like Myke Cole Books, You'll Love…
Myke Cole Synopsis: Sixteenth Watch is a standalone title by Myke Cole. The Coast Guard must prevent the first lunar war in history. A lifelong Search-and-Rescuewoman, Coast Guard Captain Jane Oliver is ready for a peaceful retirement. But when tragedy strikes, Oliver loses her husband and her plans for the future, and finds herself thrust into a role she's not prepared for. Suddenly at the helm of the Coast Guard's elite SAR-1 lunar unit, Oliver is the only woman who can prevent the first lunar war in history, a conflict that will surely consume not only the moon, but earth as well.
Order of Books » Authors » Order of Myke Cole Books