Order of Naomi Hirahara Books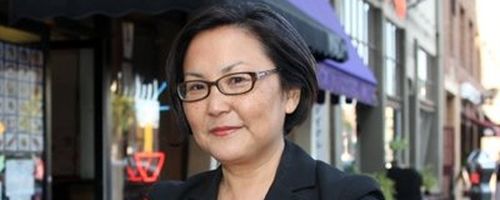 Naomi Hirahara is an American author and creator of the Edgar Award-winning Mas Arai Mystery Series of books as well as the Officer Ellie Rush Series. Naomi built up a solid reputation as a non-fiction book author before delving into fiction.
Naomi was born in Pasadena, California to Japanese parents. Her father was born in California, but was taken to Japan as a child and lived in Hiroshima. He was only miles away from the blast of the atomic bomb, but managed to survive and move with his wife May back to California. Naomi grew up in California and received her bachelor's degree in international relations from Stanford University. She also studied at the Inter-University Center for Advanced Japanese Language Studies in Tokyo. She worked as reporter for The Rafu Shimpo and as a professor before focusing on writing.
Publication Order of Leilani Santiago Hawai'i Mystery Books
Publication Order of Mas Arai Books
Publication Order of Officer Ellie Rush Books
Publication Order of Standalone Novels
Publication Order of Non-Fiction Books
Publication Order of Akashic Noir Books
Publication Order of Anthologies
If You Like Naomi Hirahara Books, You'll Love…
The first book in the Mas Arai series is Summer of the Big Bachi. Bachi refers to the spirit of retribution who has come looking for Mas Arai. The Japanese-American gardener who is finding his life of sin catching up with him. A stranger comes asking about his friend from back home in Hiroshima and soon that friend ends up dead. Mas finds his own life in danger as secrets from his past come back to haunt him. This novel ties in war-torn Hiroshima with modern day Pasadena in a mystery of family and loyalty.
Murder on Bamboo Lane is the first book in the Officer Ellie Rush series. This book follows bike cop Ellie Rush who dreams of becoming a homicide detective. Those dreams don't prepare her for encountering the dead body of a college classmate though. Ellie will find herself deep into this investigation of her former classmate and find out first hand what some will do to keep their secrets.
Order of Books » Authors » Order of Naomi Hirahara Books