Order of Naomi Kritzer Books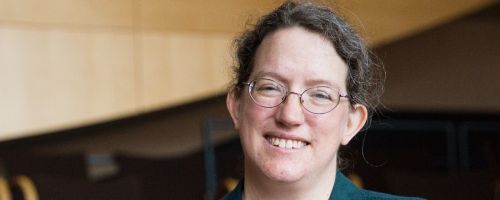 Naomi Kritzer is a science fiction and fantasy writer. She is the author of the CatNet series as well as the Eliana's Song series.
Her writing has won her numerous awards including an Edgar Award and the Lodestar "not a Hugo" award. When she is not writing in genre, she also writes about politics in her home of Minnesota as she writes an election guide with an in-depth guide to the candidates in local races.
Publication Order of CatNet Books
Publication Order of The Dead Rivers Trilogy Books
Publication Order of Eliana's Song Books
Publication Order of Short Stories/Novellas
Publication Order of Collections
Publication Order of Some of the Best from Tor.com Books
Publication Order of Anthologies
If You Like Books, You'll Love…
Catfishing on CatNet is the first book in the dystopian YA CatNet series. The first book in the series introduces us to Steph. She hasn't lived in any place longer than six months in her life because her mom is always moving around and because of that she never makes friends in real life. Her only real constant in her life is an online community known as CatNet. It's a social media sit where users upload cat pictures that she always feels welcome at. However, Steph is not aware that the admin of the site known as ChesireCat is actually a sentient A.I. Now, a threat from Steph's past has caught up with her as ChesireCat's identity is discovered by outsiders. It's up to Steph and her friends to save her.
Fires of the Faithful is the first book in the Eliana's Song series. The book sees a young girl named Eliana who is protected from the world of war and famine by living in a conservatory of music. However, that protection doesn't last for long as reality comes barring in. One of her classmates is killed while another is kidnapped by the Circle, the powerful mages who rule the land. Eliana has learned their secret and will do what it takes to spread the truth about them and escape their power.
Order of Books » Authors » Order of Naomi Kritzer Books