Order of Nathan Hystad Books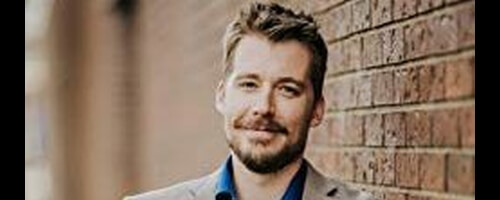 Nathan Hystad is a Canadian science fiction author best known for writing The Survivors series, The Resistance series, and the Baldwin's Legacy series. Hystad writes in a variety of genres including horror, science fiction, and fantasy.
Hystad decided he wanted to be a writer from a young age and he has boxes full of stories that he wrote when he was six or seven years old. It wasn't until he was fifteen that he discovered the writer Raymond Feist and his love for genre began.
Publication Order of Baldwin's Legacy Books
Publication Order of The Bridge Sequence Books
Publication Order of Final Days Books
(with Jasper T. Scott)
Publication Order of Red Creek Books
Publication Order of The Resistance Books
Publication Order of Rise Books
(with Devon C. Ford)
Publication Order of Space Race Books
Publication Order of The Survivors Books
Publication Order of Standalone Novels
If You Like Nathan Hystad Books, You'll Love…
The first book in the Baldwin's Legacy series is called Confrontation. The story begins when Thomas Baldwin has been named captain of the cruise ship Constantine. The ship is named for his grandfather and the pressure is on him to succeed. When the ship is sent on a diplomatic mission that goes wrong, Thomas is sprung into action. All signs are pointing to a former adversary being responsible, but the adversary is one that the Concord claims to have defeated five decades ago. The Concord wants him to walk away, but Baldwin isn't so sure and will risk sending Concord into another galactic war.
The Event is the first book in the Survivors series. The story starts with Dean's wife's last words. She tells Dean that when the ships come to wear the necklace and then the ships arrived. The ships are strange alien vessels who have come to Earth and taken everyone away. Dean is seemingly the last man left on Earth and he'll need to follow the clues left behind by his wife to learn the truth behind the ships and save humanity. Of course, not everything as it seems and Dean's journey is going to be more difficult than he could imagine.
Order of Books » Authors » Order of Nathan Hystad Books