Order of Neely Tucker Books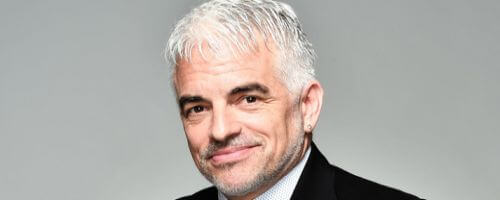 Neely Tucker is an American author and journalist for the The Washington Post. He is the creator and author of the Sully Carter series of books and also published his own autobiographical book, Love in the Driest Season.
Tucker has had a very interesting life. He grew up in Mississippi and attended Starkville Academy, which was a segregated all-whites high school. From there he attended Mississippi State and graduated from the University of Mississippi with a journalism degree. In spite of his segregated upbringing, he married a Jamaican woman and the two ended up adopting a child from Zimbabwe.
Publication Order of Sully Carter Books
Publication Order of Non-Fiction Books
If You Like Neely Tucker Books, You'll Love…
The first book in the series is The Ways of the Dead. When a powerful Washington DC judge's daughter is murdered, the police quickly arrest three young black men for the crime. However, reporter Sully Carter isn't buying it. The police and government don't want him to investigate this crime as they say the case is closed, but he knows there is more to the story and thinks it could be related to a string of cold cases that the police have seemingly ignored. This is a fast paced novel that shows investigative journalism at its best.
The next book in the series is Murder, DC. This story follows the murder of Billy Ellison. Billy is a member of one of Washington's most powerful African-American families and this looks like a drug deal gone wrong based on where he was found. The police can't find any other leads and Carter's bosses want him to drop the case. Headstrong, he knows there is something more here and starts asking questions. His questions will bring him among the social elite of DC and earn him threats to drop the case, or else.
Order of Books » Authors » Order of Neely Tucker Books