Order of Neil Sands Books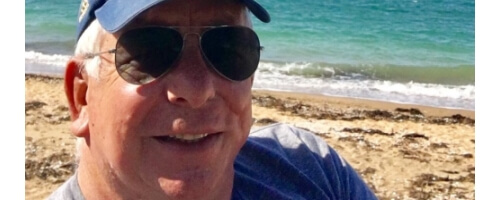 Neil Sands is a former professional wrestler and theater producer who debuted as an author in 2020 with his first novel, Time for Justice.
Sands had a unique path to writing that included a long run as a professional wrestler in the 1970s and 1980s. He would wrestle alongside stars like Mark Rollerball Rocco and Steven Regal. He challenged some of the biggest stars of the time including matches with the Mighty Quinn, Kendo Nagasaki, and Giant Haystacks. It was during his wrestling career that he would first thing about writing a book as he'd try to plot them out while driving. After his career he would make his way to theatre where he would have great success in the production of Remember When. He stayed busy with that, but the lockdown associated with COVID-19 in Britain and the closing of the theatres allowed him some time off when he was able to finally finish his first book, Time for Justice.
Publication Order of Pursuit of Justice Books
If You Like Neil Sands Books, You'll Love…
Time for Justice is the first book in the Pursuit of Justice series of books. This one focuses on a former Special Forces operative who has gone off the deep end and is now on a gruesome murder spree. Every victim he kills is left behind with a hideous signature and DCI Dan Hooper is on the case. Hooper is an ex-Paratrooper captain and this is the biggest case of his new career. He'll need to work fast to stop a serial killer as the death toll continues to rise. The book starts in Great Britain, but the case takes Hooper across the world from Baghdad to Switzerland to Turkey and then back to England. Hooper is in for a non-stop race to stop a killer before more bodies pile up.
Order of Books » Authors » Order of Neil Sands Books