Order of Nicholas Sansbury Smith Books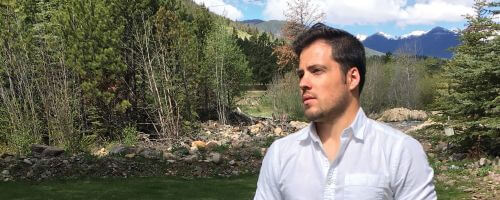 Nicholas Sansbury Smith is an American author who has created many popular series of books. His writing focuses on post-apocalyptic worlds as seen in his writing in the Hell Divers series, the Orbs series, the Trackers series, and the Extinction Cycle series.
Before switching to writing full time, Nicholas worked for Iowa Homeland Security and Emergency Management in disaster mitigation. He's definitely had the apocalypse and disasters on his mind for a long time. In his free time he is an avid runner and an Ironman triathlete. He lives in Iowa with his wife and dogs.
Publication Order of The Extinction Cycle Books
Publication Order of Extinction Cycle: Dark Age Books
Publication Order of Hell Divers Trilogy Books
Publication Order of Orbs Books
Chronological Order of Orbs Books
Publication Order of Sons of War Books
(with Nicholas Searle)
Publication Order of The Tisaian Chronicles Books
Publication Order of Trackers Books
Publication Order of Anthologies
If You Like Nicholas Sansbury Smith Books, You'll Love…
Hell Divers is the first book in the series of the same name. The premise being this one is very unique as in the post-World War III world, the earth has become uninhabitable. Humanity survives in ships that orbit the Earth. Some ships have long since crashed and the ones still orbiting need parts to repair themselves. That's where the Hell Divers come in, an elite group that dives down to the planet's surface to scavenge the fallen ships. The Hell Divers head down for a mission in thi first book and find something that will threaten humanity itself.
The Extinction Cycle is another great series from Smith and the first book is called Exctinction Horizon. This book follows the Delta Force Team, an elite squad that has been through some hellish missions, but never lost a man. That all could change when the team is called in after a variant strain of the Ebola virus is turning men into monsters. The Ghost Team will have to protect Dr. Kate Lovato long enough for her to find a cure. The extinction of the human race is not out of the question.
Order of Books » Authors » Order of Nicholas Sansbury Smith Books