Order of Nicolas Freeling Books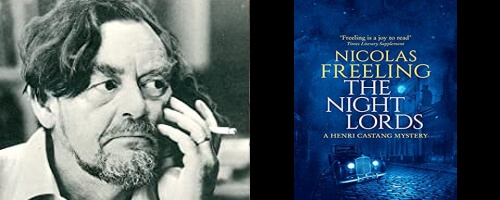 Nicolas Freeling was a British crime novelist that wrote the series of detective novels focused on Van der Valk. The series was later made into a television series for the British ITV Network and the show aired throughout the 1970s and 1980s.
Freeling wrote many books about Van der Valk, but eventually grew bored with the character and decided to kill him off in 1972. Despite pleas to the contrary, Freeling refused to bring the character back and wrote novels with der Valk's widow Arlette as the detective. He would later go on to write a second detective series about a character named Henri Castang that many prefer. Freeling won an Edgar Award for Best Novel for The King of the Rainy Country and won France's Grand Prix de Littérature Policière for Gun Before Butter.
Publication Order of Henri Castang Books
Publication Order of Van der Valk Books
Publication Order of Standalone Novels
Publication Order of Non-Fiction Books
If You Like Nicolas Freeling Books, You'll Love…
The King of the Rainy Country is the Edgar Award winning novel from Freeling. The book sees Van der Velk taking on a missing persons case. Van der Velk is visited by a mysterious stranger and is sent on a search all over Europe for an elusive businessman. The detective has trouble locating the man as he's disappeared with a naked girl and proves to be rather elusive, but Van der Velk will find him and find out why he disappeared.
Freeling is also the author of Lake Isle which takes place in the French town of Soulay. In this one, Inspector Henri Castang is dealing with a brutal robbery, a drugged teeneger, and a violent death. The Inspector feels there may be a mysterious connection to recent events in Paris and the Inspector must untangle a mix of spiteful small-town gossip and big-city crime in order to solve the case, or cases.
Order of Books » Authors » Order of Nicolas Freeling Books