Order of Nicole Lundrigan Books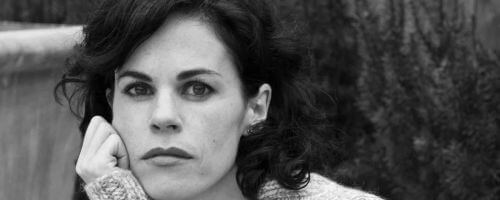 Nicole Lundrigan is a Canadian author of literary fiction and thriller novels. She grew up in Upper Gullies, Newfoundland. In high school, she spent a semester in France, living with a Baron and Baroness. Following high school, she earned her BSc from the University of New Brunswick. She would later earn her BA with honours in anthropology from Saint Mary's University in Halifax, and her MSc from the University of Toronto. After graduation, she went into freelance writing, and later began a career in fiction.
Nicole Lundrigan made her debut as a novelist in 2003 with Unraveling Arva. Below is a list of Nicole Lundrigan's books in order of when they were originally released:
Publication Order of Standalone Novels
| | | |
| --- | --- | --- |
| Unraveling Arva | (2003) | |
| Thaw | (2005) | |
| The Seary Line | (2008) | |
| Glass Boys | (2011) | |
| The Widow Tree | (2013) | |
| The Substitute | (2017) | |
| Hideaway | (2019) | |
| An Unthinkable Thing | (2022) | |
If You Like Nicole Lundrigan Books, You'll Love…
Nicole Lundrigan Synopses: Unraveling Arva is a standalone title by Nicole Lundrigan. Following her eccentric mother's death, young Arva House moves to a close-knit outport with hopes of escaping the past that haunts her. But tangled rumors follow, and she soon becomes the object of speculation. Craving a sense of stability, Arva makes bad choices, and finds herself enmeshed in a net laden with deceit, infidelity, and latent hostility. Only when the man she thought she loved takes her apart, does she realize that all of her unique features somehow fit together to form a whole.
Thaw is a standalone novel by Nicole Lundrigan. The repercussions of Hazel Boone's lifelong weakness for temptation hurts everyone in her path, including her son, the painter David Boone and his young apprentice, Tilley Gover. During a winter of constriction nearly seventy years after her birth, these familiar strangers from Cupboard Cove are still reeling. When Hazel's heat finally cools, David and Tilley can at least begin to heal.
In The Seary Line by Nicole Lundrigan, an old man near death laments his poor choice of a wife, and has orchestrated a situation where he will see his childhood love once more. From these circumstances emerges Stella, a woman who grapples with her family ghosts as they reach across the generations.
Glass Boys is a standalone novel by Nicole Lundrigan. When Roy Trench is killed in a drunken prank gone wrong, his brother Lewis sees blood on the hands of the man responsible: the abusive alcoholic, Eli Fagan. Though the death is ruled an accident, the incident ignites a feud between the two families of Knife's Point, Newfoundland.
Desperate to replace the painful past with love, Lewis marries Wilda, and the pleasure he takes in their two children – Melvin and Toby – recalls the happier days of his childhood with Roy. But as he watches his small family fracture, the darkness of the past begins to cloud the present, leading Lewis back to Eli Fagan – and his watchful stepson, Garrett Glass.
In The Substitute by Nicole Lundrigan, Warren Botts is a disillusioned Ph.D. taking a break from his lab to teach middle-school science. Gentle, soft-spoken, and introverted, Warren strikes up a friendship with thirteen-year-old Amanda, a lonely student looking for guidance.
One morning, Warren returns from a jog to find Amanda dead, hanging from a tree in his backyard. A police investigation follows, but Warren is unable — or unwilling — to answer any questions about what happened. Suspicions mount, and Warren's peaceful neighbours quickly become hostile.
Order of Books » Authors » Order of Nicole Lundrigan Books