Order of Sarah Pinborough Books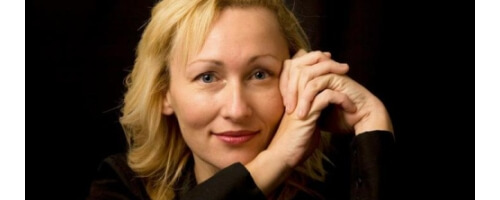 Sarah Pinborough is an English novelist and screenwriter, who is best known for her The Dog-Faced Gods and Fairy Tale series of books.
Her novel Behind Her Eyes was made into a Netflix series by the company behind the Netflix hit show, The Crown. The book was a huge hit upon release and was subject to a bidding war among publishers. Her novella, The Language of Dying was a 2009 Shirley Jackson Award finalist and also won the 2010 British Fantasy Award for Best Novella. In addition to this work, Sarah also writes young adult fiction under the pen name of Sarah Silverwood. She published the Nowhere Chronicles series.
Publication Order of The Dog-Faced Gods Books
Publication Order of Nowhere Chronicles Books
(as Sarah Silverwood)
Publication Order of Tales from the Kingdoms Books
Publication Order of Dr. Thomas Bond Books
Publication Order of Zombie Apocalypse Diary Books
Publication Order of Standalone Novels
Publication Order of Torchwood Books
Publication Order of Anthologies
If You Like Sarah Pinborough Books, You'll Love…
Behind Her Eyes follows a single mom named Louise who finally gets a night out to herself. On her night, she meets a man and the attraction is instant. When Monday comes around she heads back to work, back to the real world, and meets her new boss. His name is David and wouldn't you know it, he's the same guy from the bar and he's married. Shortly after Louise meets Adele, a woman who is new in town and looking for a friend. Only problem is, she's married to David. Louise is drawn into their world and the deeper she goes, the more she sees that it is nothing like she expected.
Sarah also wrote Poison as the first book in the Tales from the Kingdoms series. This is a modern retelling of the classic story of Snow White. The book has all the classic characters that you know from the original story, but is told in a much more adult and scary way. The book manages to weave in erotic elements while setting the stage for the rest of the series.
Order of Books » Authors » Order of Sarah Pinborough Books