Order of Nnedi Okorafor Books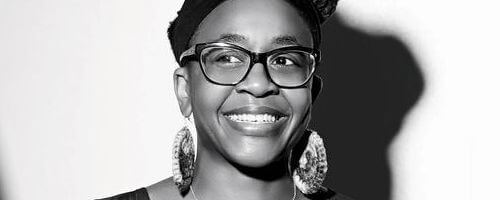 Nnedi Okorafor is a science fiction author best known for writing novels such as Remote Control and Akata Witch. She won a World Fantasy Award winner for Best Novel for Who Fears Death. She also was awarded an Amazon.com Best Book of the Year for Akata Witch.
Okorafor earned her PhD in English from the University of Illinois, Chicago. She got her start as a writer in the world of short stories before publishing her first book in 2005. Nnedi came to writing after a surgical complication lead to her becoming paralyzed from the waist down. A friend suggested to her that she should join a creative writing class at school which began her journey.
Publication Order of Akata Witch Books
Publication Order of Antar Books
Publication Order of Binti Books
Publication Order of Who Fears Death Books
Publication Order of Standalone Novels
Publication Order of Short Stories/Novellas
Publication Order of Picture Books
Publication Order of Collections
Publication Order of Graphic Novels
Publication Order of Non-Fiction Books
Publication Order of Amazing Spider-Man: Wakanda Forever Comic Books
Publication Order of The WisCon Chronicles Books
Publication Order of Black Stars Books
Publication Order of L. Ron Hubbard Presents Writers of the Future Books
Publication Order of Anthologies
If You Like Nnedi Okorafor Books, You'll Love…
Akata Witch has been called the Nigerian Harry Potter. The story follows a 12-year-old named Sunny growing up in Nigeria. She was born in America and doesn't quite fit in. She has African features, but albino looks which cause her to be unable to play in the sun. There is nowhere that she fits in until she learns about her latent magical powers. This leads to her becoming a part of a group of magic students, studying that which can't be seen and learning to change reality. The kids are tasked with catching a magical criminal, but are they ready?
Remote Control tells the story of a young girl who is the adopted daughter of Death himself. Now she too has the touch of death, capable of taking down a town with a single glance. She walks the earth with her fox companion as they look for the object that came from the sky and gave itself to her when the meteors fell and when she was yet unchanged; searching for answers.
Order of Books » Authors » Order of Nnedi Okorafor Books